Multiline foodservice equipment manufacturer Middleby Corp. has opened a 40,000-square foot facility in the Dallas area that showcases its offerings in the areas of cooking, beverage, automation, and IoT. Known as the Middleby Innovations Kitchen, the facility features more than 150 pieces of equipment.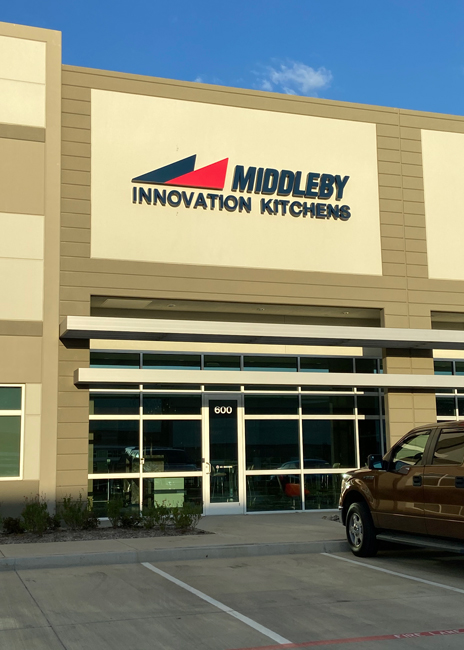 Visitors to the MIK, which is in Lewisville, Texas, can participate in product demonstrations and see cooking innovations in 15 specialized vignettes including pizza, bakery, combi, steam and automation, among others. The MIK also showcases the latest in beverage technologies for brewing and dispensing coffee, beer, frozen drinks and nitrogenated and carbonated beverages.
"Our ad hoc kitchen offers our customers a unique experience–it allows them to design, build, rearrange, or tear down their kitchen with Middleby equipment until they are completely satisfied," said James K. Pool III, Middleby's chief technology and operations officer.
Chef Russell Scott, CMC, leads the experienced on-site culinary team that includes sous chef Kyle Wilson and chief steward Mike Elling.