Mundial Inc. promoted Anita Yost to national sales manager of its foodservice division. She previously served as a regional sales manager.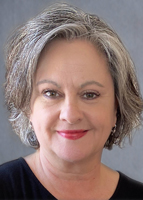 As part of her role in leading Mundial's national sales efforts, Yost will work with the company's network of distributors and independent manufacturers' reps. She joined the company in September 2019.
Headquartered in Foxborough, Mass., Mundial is the North American marketing, sales and distribution arm of Mundial S.A., a Brazil-based company that manufactures forged and stamped cutlery, scissors and shears.