Even COVID-19 can't slow forever the foodservice industry's insatiable appetite to grow and evolve. Take, for example, Texas-based Refrigerated Specialist Inc.
Texas-based service agent RSI and its sister concepts all moved into a new location in Mesquite.Service agent RSI and its related companies have moved into a new 24,000-square-foot space in Mesquite, Texas. Following through on a plan that predates the pandemic and the havoc it has caused in the business world, the move unites RSI and its sister companies Cooking Equipment Specialist, Sani-Servant, REALCO and Texas Tap together under one roof for the first time in the company's history.
The decision to build a combined company headquarters was pretty straightforward. "We had outgrown our space so long ago and we decided to build one more building," Hester says. "It's made a lot of difference in terms of reducing some redundancy and teamwork. It has real good noise control, too."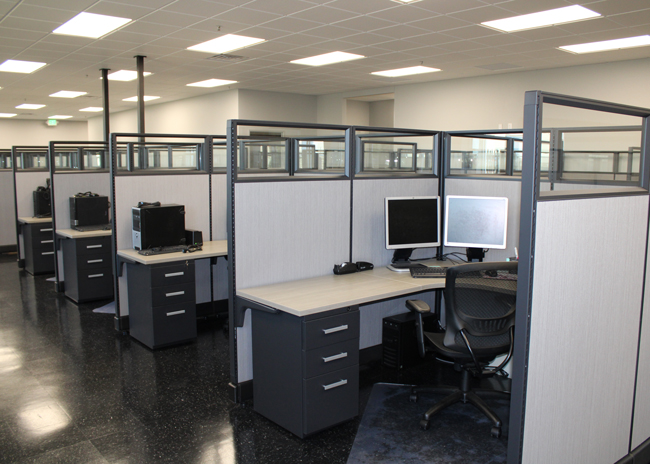 RSI's new Mesquite, Texas, headquarters includes room for a larger parts department.
In addition to expanded offices and space for warehouse and parts distribution, RSI's new home includes a multimedia indoor training area. "When we are not social distancing, we can cover 24 to 26 people," Hester says. "With social distancing it's 10 to 12 people."
RSI's headquarters building features a multimedia training room.The new space features a large area where the billers and dispatchers that support the various business segments work together. This area includes workspaces that measure six feet by six feet, Hester points out. Previously, depending on what aspect of the business they were working in these individuals could work from the company's two different locations. "It's helpful that everyone can walk over and talk to each other," Hester says. "It helps the culture and creates a good mood internally when everyone sees investment, especially during times like this."