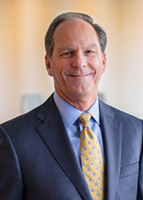 Former Sysco executive Tom Bene will become president and CEO for the National Restaurant Association and CEO for the National Restaurant Association Education Foundation, effective June 1. Bene replaces Marvin Irby who filled that post on an interim basis for the past five and half months. Irby also serves as chief financial officer and chief people officer for the association.
The National Restaurant Association began its search for a new CEO in May of 2019 when Dawn Sweeney announced her intention to retire from her role as president and CEO. Sweeney came to the National Restaurant Association in 2007 after having served as president for AARP Services.
Bene's career spans more than 30 years. He most recently served as chairman, president and CEO for Sysco. Prior to joining the broadline distributor in 2013, he spent 23 years with PepsiCo, serving a variety of senior leadership roles, including president of its foodservice division.