Company veteran Erica Havers was promoted to president of Blodgett Oven Group. In her new role Havers will direct and oversee the Middleby brands Blodgett, Perfect Fry, Marsal and BKI, all of which are manufactured in Essex, Vt.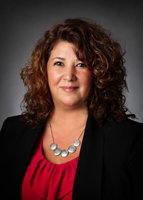 "Erica played a critical role in helping execute the seamless move of the Blodgett operation to Essex in the second half of 2018, as well as incorporating additional Middleby brands through the expansion of the Essex manufacturing campus," said Steve Spittle, Middleby group president.
A Blodgett employee for 27 years, prior to her promotion Havers served as general manager and before that held senior positions in the accounting department, most recently, controller. She started her career at Blodgett as an accounts payable clerk.