Family dining chain Cracker Barrel has made a $140 million investment in Punch Bowl Social, a Colorado-based eatertainment concept. A portion of those funds will go toward Cracker Barrel's purchase of private equity firm L Catterton's stake in Punch Bowl Social. The remainder of the money will go toward financing future development for Punch Bowl Social. The agreement also includes provisions for Cracker Barrel to potentially purchase controlling or full ownership of Punch Bowl Social in the future.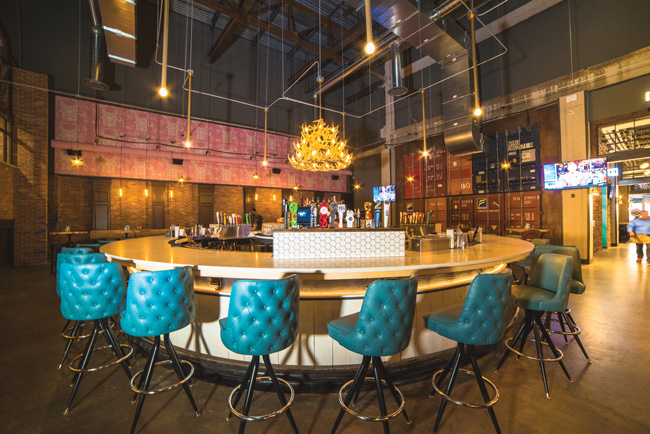 Punch Bowl Social offers drinking, dining and a variety of games across roughly 24,000 square feet at each location. Images courtesy of Amber Boutwell
In fact, Punch Bowl Social plans to opens 11 units between now and the end of 2020. These growth plans come on the heels of a two-year period where Punch Bowl Social more than doubled its number of locations to 17 units. "Our growth targets are substantial," said Robert Thompson, CEO and founder of Punch Bowl Social. "We all provide hospitality. That's the DNA of this industry and we all have that in common. There are lessons they have learned in terms of high growth that can be of help to us."
While Cracker Barrel and Punch Bowl Social may serve different restaurant industry segments, the companies have much in common. "If you go back in the history of Cracker Barrel, they were always a cutting-edge brand," Thompson said. "What they were doing 50 years ago by combining retail and restaurant was out of the box. In much the same way Punch Bowl Social is an out of the box brand that provides an eatertainment experience for its customers."
L Catterton remains active in the restaurant industry. In fact, just last month L Catteron agreed to buy Del Frisco's Restaurant Group. Punch Bowl Social brings a made-from-scratch menu and craft beverages together with social gaming in one design-forward environment.