Growth a little short of original forecast, attributed to year-end purchasing rush
Sales of foodservice equipment and supplies increased 3.3 percent overall in the first quarter of 2017 compared to the fourth quarter of 2016, per the MAFSI Business Barometer. That falls short of the 3.9 percent increase that was originally forecasted.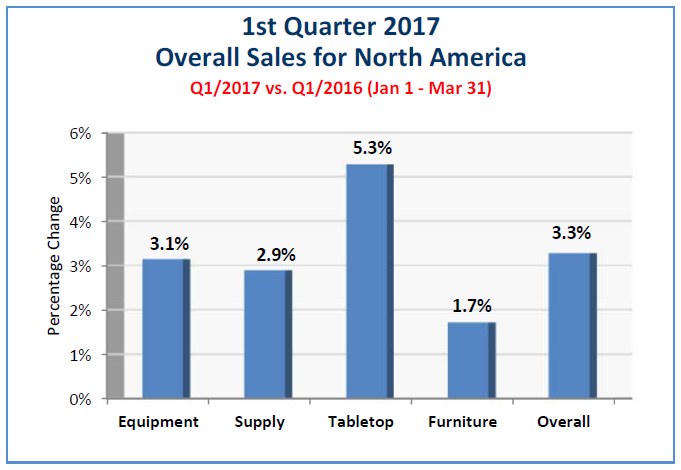 The Manufacturers' Agents for the Foodservice Industry (MAFSI) described the first quarter market as "hungover" from the fourth quarter of 2016, which realized stronger than expected performance. The fourth quarter 2016 ended with a 4.4 percent increase, which MAFSI attributes to year-end purchases to maximize buying programs and avoid typical first quarter price increases.
By product type, sales of tabletop items increased 5.3 percent in the first quarter, equipment 3.1 percent, supply items 2.9 percent, and furniture 1.7 percent. Primary cooking equipment led the sub categories, with a 4.0 percent increase.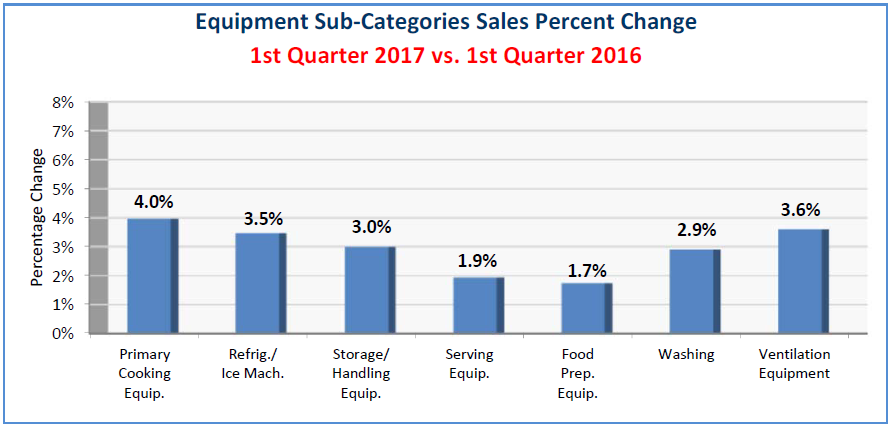 On a regional basis, the South led the way posting a 4.5 percent increase, followed by 4.2 percent in Canada, 3.9 percent in the Northeast, 2.5 percent in the West and 2.1 percent in the Midwest.
MAFSI also added janitorial and sanitation products for the first time its first quarter Business Barometer. The jan/san breakdown for North America shows an equipment increase of 4.9 percent, supplies up 3.5 percent and disposables up 3.1 percent.
In addition, 47.7 percent of reps report they are quoting more while 37 percent report busier consultant activity.