The Krystal Company will debut a new building prototype and a complete frozen treat lineup in Marietta, Ga. The location will open on April 5 and represents the burger chain's first redesign in more than a decade.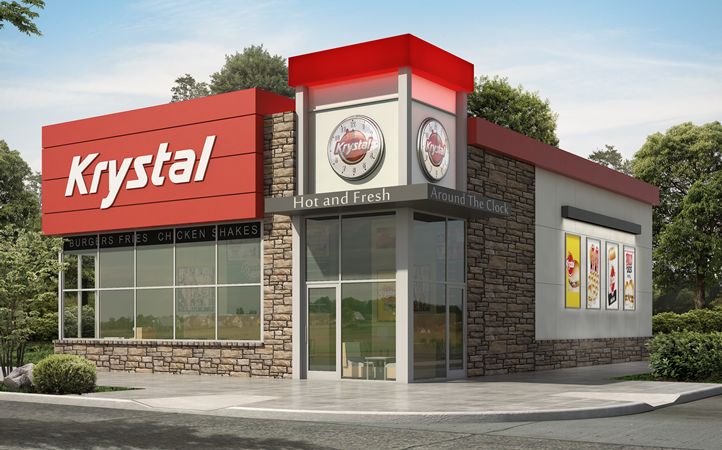 Krystal's frozen treat menu includes hand spun shakes, soft serve cones and sundaes, as well as Kool-Aid Slushies and a Caramel Mocha Frost iced coffee product.
The new design's central feature is a contemporary clock tower "reminding guests that they can get fresh, hot and steamy burgers around the clock," according to a company release. The remodeled restaurant features a vibrant color package, LED lighting, enhanced digital menu board and artwork described as being "modern, yet maintains the brand's heritage."
The company's new restaurant initiative started with internal project design followed by research with guests on what they saw as the significance of the brand. After more than nine months of research and design development, the Davenport prototype, with the prominent clock tower, was created to pay tribute to one of Krystal's founding members, Rody Davenport, Jr., long-revered for his commitment to quality food and the guest experience.