The Cheesecake Factory has formed a strategic alliance with two brands from Fox Restaurant Concepts, North Italia and Flower Child. The Cheesecake Factory will make an initial minority equity investment in the brands, plus provide ongoing growth capital. Fox Restaurant Concepts will continue to handle day-to-day operations.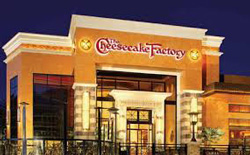 The agreement opens the door for The Cheesecake Factory to acquire either or both concepts in the future, or gain majority ownership.
North Italia, a casual dining concept with nine locations, is an upscale, full-service Italian restaurant. Flower Child, a fast-casual concept with five locations, centers around a customizable menu with locally sourced, all natural and organic ingredients in salads, build-your-own plates, bowls and wraps.