Longtime foodservice design consultant retires after 45 years with Cini•Little.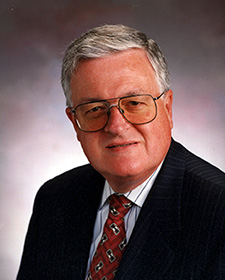 William EatonCini•Little's William Eaton announced his retirement after having spent 45 years with the foodservice design firm.
Joining Cini•Little in 1971, Eaton worked with a broad range of foodservice clients, including many high profile projects throughout the world. One of the most famous projects that he and company founder, John Cini, designed in the early 1970's was the "Big Kitchen" for the World Trade Center, in collaboration with Joseph Baum. This project was one of the first to feature a market concept, which had culinary professionals cooking a variety of fresh foods to order in front of the customer. Eaton's designs have been seen in almost every building on the National Mall, from the Capitol itself to the many museums of the Smithsonian and the National Gallery of Art.
Eaton is a past president and Fellow of the Foodservice Consultants Society International, as well as a trustee and Life Member of the Cornell University Council. He has also held leadership roles with the Society for Hospitality and Foodservice Management, and the Cornell Hotel Society, where he also served as international president. He has been active as a judge for the National Restaurant Association's Kitchen Innovations Award since its inception in 2004.