Josh Cohen broke into the foodservice industry working in restaurant operations. And about eight years ago he made a career change by joining The Wasserstrom Company. Cohen has been in his current role for six years.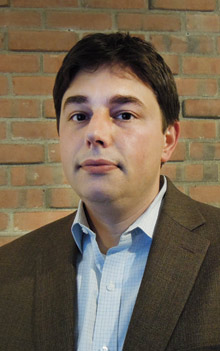 Josh CohenHis clients consist mainly of multi-concept operators, some with locations in multiple states.
FE&S: You are known for being very detail oriented when managing a project. How does that benefit your customers and the team supporting them?
JC: I think there is a lot going on during a project, and it helps to ask for the assistance of people who are focused on specific areas. With any project, the success or failure is in the details, whether it's mechanical details that save change orders during build out or details during the design phase.
FE&S: Given that no two projects are alike, how do you keep track of all the details that go into each one?
JC: Restaurants are very much like the people who design, build and manage them. Each one is unique and has a different personality. A lot of what we do is learning personnel, their preferences and their operations. It's about cultivating relationships with clients and doing our best to listen
to them.
FE&S: Your customers build locations in various markets, including outside of your home state of Ohio. How do you ensure the equipment you specify will meet local codes and work in these varying environments?
JC: We do a lot of research upfront. Each project begins with a basic questionnaire and a Google Earth survey of the area. We also make phone calls to sources, such as architects in the area, to get information. There is a lot of knowledge out there. It's important not to be afraid to ask for help. I'd rather make 100 phone calls upfront than one regarding equipment that is not up to code.
FE&S: What's the most important lesson you have learned?
JC: The biggest thing I've learned is it's all about people and relating to what your client wants. A restaurant is someone's idea and dream, and we need to be a conscientious guardian of that. It's easy to get lost in what you want to do. We get the best results when we keep the operator's vision in mind. I've also learned how important individual people are when developing a concept and working within the needs of each individual operator.
FE&S: What do you like best about your job?
JC: I really love the design phase, because that's where a lot of the creativity in what we do lies. We get a chance to show off what we know and are good at. The overall scope of a project is very satisfying. The initial part in helping a client and turning it into a design that others can translate into reality is probably my favorite part.
FE&S: How does your background in restaurant operations help you in your current role?
JC: I really think people are key to the project and having that background gives me perspective on what my clients are thinking day-to-day. Coming from an operations background also helps me relate what a project's needs might be.