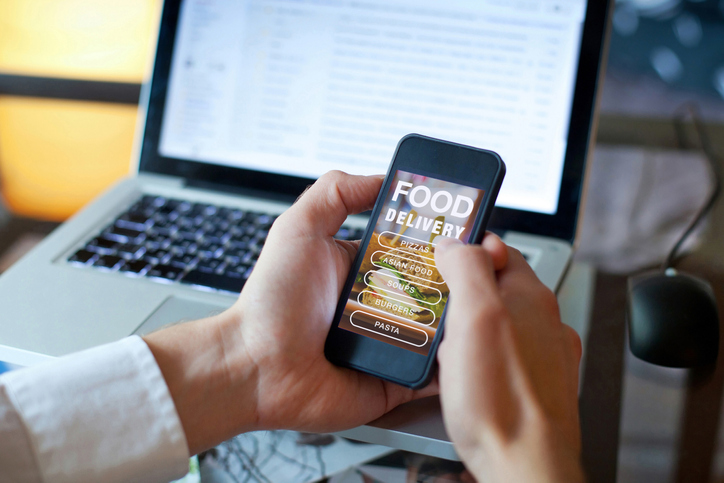 Would any rational business leader sign up for a service that costs as much as 30 percent of sales? In some cases, yes. In other cases, no. Allow me to explain further.
Just in case you don't know what I'm referring to, the above scenario applies to third-party delivery services such as Uber Eats, Postmates, Grub Hub, etc. These third-party aggregators take the customer's order via their websites, pick up the food at the restaurant and deliver it to consumers. For these services, they charge restaurants 20 percent to 30 percent of the check. These services can be very helpful for some operators but may not be right for all restaurants.
If foodservice operators do the math using conventional methods with their current business models, in many instances they will conclude that third-party aggregators may not actually help the company's profitability.
Do the Math
Go ahead and do your own calculation using the following metrics:
What is your food cost? (Typically 25 percent to 35 percent of sales.)
What is labor cost? (Typically 25 percent to 35 percent of sales.)
What are other fixed costs such as rent, utilities, marketing, royalties, etc. (Typically 10 percent to 25 percent of sales.)
Add to this the cost of a third-party aggregator. (Typically 20 percent to 30 percent.)
After going through this exercise, what do you have left in profit? Perhaps the foodservice operator does not have anything left and the analysis would suggest the operator is paying its customers to take its food.
Based on this conventional analysis, why in the world would a restaurant sign up for this type of service?
How can so many brands be wrong by using third-party aggregators? What do they know that you don't? Is there a different analysis that you should be doing?
Key Questions
Let's start by asking a few key questions that may help you assign the appropriate costs to third-party sales.
To accept the cost of third-party aggregators, foodservice operators must think unconventionally. Dig into what it is that third-party aggregators really do and determine the real costs associated with the sales they generate. The first key question is: Can the foodservice operation generate these sales without the help of an aggregator? Or, are these incremental sales?
If working with third-party aggregators generates additional sales, the next question becomes: Do these sales require more labor or can you fulfill them with the same labor? If these sales will cost more in, say, labor, can the operation assign a lower labor cost due to some efficiencies that the third-party aggregators bring to the table? Because the consumer does not enter the restaurant, for example, third-party aggregator sales do not require the foodservice operation to spend time taking an order and making change, as well as tending to a dining room. Industrial engineering in foodservice analysis shows that in the quick-service and fast-casual arena, the order and cash labor is about 20 percent to 25 percent of guest service work content.
If the foodservice operator already offers delivery, this may somewhat offset working with third-party aggregators. If labor costs go from the conventional 25 percent to 35 percent of sales, to less than half, or even zero dollars, the profitability of getting the third-party aggregator sales becomes a profit generator.
I guess that you can also do your own online ordering and delivery, but this requires the customer have your online form. Is this convenient, or is it more convenient to go to one website that has a bunch of options?
No matter how you answer these questions, understand this trend will remain prominent for quite a while. Customers like having food brought to them and they like using third-party aggregators. Perhaps consumers think it is more convenient this way because one application gives them many options. If the third-party aggregator markets the restaurant in its website, does this reduce marketing costs for the foodservice operator?
After considering all of these factors, what should the appropriate analysis be to help a foodservice operator better determine the profit impact of using third-party aggregators?
To decide if a third-party aggregator is a friend or a foe to a foodservice operator, the restaurant must run their own analysis and numbers to help develop a better understanding of which path to travel.