What is service? How is service evolving? Where is service going? These are important questions that foodservice operators across all industry segments need to ask to thrive in today's market.
Looking at the evolution of service over the last several decades offers many insights since it has evolved dramatically. In the quick-service-restaurant arena, most of us can remember when service took the form of a counter where the guests ordered food and then took it home or to an outdoor area to consume. In the early days, indoor seating was not the norm among QSRs. Once indoor seating became commonplace, customers had the option to eat in or take out. Later, drive-thrus brought another service mode choice.
And service continues to evolve, just like the people restaurants serve. More recent iterations of service include the addition of phone ordering, online ordering (via web pages and smartphone apps), curbside pickup, tablet service at tables, more eat-in options, self-serve order kiosks (via a queue and/or at tables), delivery and catering, among others.
What's Next?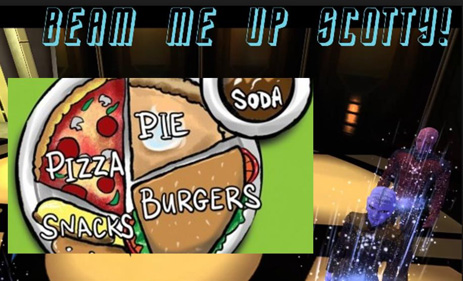 When you consider how much restaurants of all shapes and sizes have evolved in such a relatively short period of time, it would seem the sky's the limit in terms of next-generation service offerings. How about self-guided/driving delivery vehicles and drones? These ideas, which seemed far-fetched at one time, are both in the testing phase.
In fact, deciding which service models to chase represents one of the biggest challenges facing most foodservice operators today. Chasing too many service models may make it difficult to consistently execute on all fronts. Not chasing enough service options comes with the risk of possibly narrowing customer outreach.
Eatsa's concept allows customers to order via a kiosk, and then pick up their food from a locker. Although a back-of-the-house is in place, the customer has no way to see what takes place behind the lockers. While an innovative concept, it's now struggling, closing all but two locations as of late October. While this concept offers a leading-edge service mode, maybe it lacks any kind of personal customer interface.
While the company attributes the closures to growing too fast, perhaps it was a lack of one-on-one interaction between the customers and the staff.
Another example that impacts my view on the definition of service comes from restaurateur Danny Meyer's idea of eliminating tipping. His full-service concepts will soon be no-tipping sites, which changes customers' traditional definition of service. Eliminating tipping allows fixed pricing to bridge the gap between what a server and a kitchen employee makes. The question is, would guests rather tip on their own and reward for the service received? Early feedback on the topic remains split. The free market forces will serve as the final judge on the success of this approach.
Remote ordering kiosks represent another area of service I keep thinking about. As their name implies, these kiosks reside off-site from the restaurant and allow customers to place their orders before arriving at the foodservice establishment. In some respects, this becomes just another form of app or online ordering, with the only difference being the guests use a remote kiosk instead of smartphone or computer to place their orders. Either way, both remote kiosks and apps use online ordering technology. With either approach, though, the customer has less reason to place an order at the restaurant.
Every operator must consider what their target audience wants from the concept. Whether your company is a restaurant operator or a supplier, ask yourself: how does my product serve the needs of the guest from a service perspective? By offering too many service options you run the risk of not doing any right. It becomes the classic Jack-of all-trades, master of none scenario. That's certainly not a good way to consistently execute a brand. But if you don't offer enough service options, maybe you lose potential sales.
Service was once limited to a few options, but now those options have grown dramatically to fulfill customers' ever-changing demands and needs. Decide which options fit your concept best, and then develop a plan to execute them. As you are doing this, remember that as time evolves, customers' needs will continue to evolve as well. In order to continue to compete in the marketplace, as a brand or as a supplier, your service model and offering must continue to evolve, too.
The future may be delivery through beaming orders through a vacuum and space, like Star Trek does. Only time will tell!