Page 1 of 2
Ollie Wilkes is one of the few salespeople in the industry that has called on most of Mississippi at one time or another.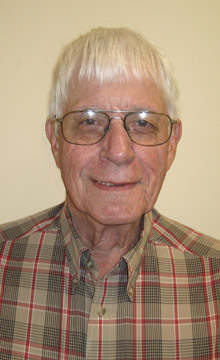 Ollie WilkesCurrently vice president of Hotel and Restaurant Supply (H&R) in Meridian, Miss., Wilkes joined the company back in the 1960s. He left about five years later to become a manufacturers' rep, but returned in 1980 because he missed the challenge of getting an order.
"The accounts I handle are customers that have done well over the years," he says. "Instead of one or two locations, they now have from 1 to 300."
Wilkes began his career working on his own, with support from the inside staff of H&R. Over the years, though, business has grown so steadily, that he now has a team assisting him.
FE&S: What keeps you working in the foodservice industry?
OW: I've never done anything else. I started working as a soda jerk when I was 11 years old. I enjoy the interaction with my customers. The food business is amazing to me. Chicken can be cooked 10,000 ways, but there is only 1 way to go to the moon.
FE&S: How has the industry changed since you first got involved?
OW: There have been huge changes. When I first started, I was a salesman trying to talk my customers into buying stainless steel sinks rather than galvanized. Back then, 10 percent of food purchasing was in restaurants and 90 percent was in grocery stores. Today, consumers spend roughly half of their food dollar in restaurants and the other half in grocery stores. There were many restaurants at that time but most were mom-and-pop stores. Many of those have turned into franchises and chains.