With minimal touching and handling now the status quo, convenience retailers are recognizing the need to modify their self-serve beverage programs with added hygiene and safety being top of mind.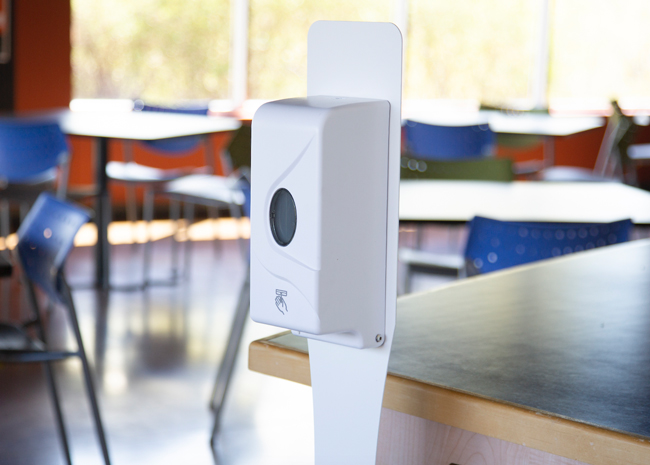 Your self-service stations can be entirely touchless with Service Ideas' hands-free spigot and hand sanitizing stations."With COVID-19, we decided we needed to do what we could to improve upon decreasing equipment touching and handling," says Keith Enscoe, business development director at Service Ideas Inc., a foodservice and hospitality provider since 1946.
Service Ideas' hands-free spigot is the perfect solution for touchless hot and cold beverage dispensing. Customers simply press a clean cup against the hands-free lever, and the mechanism does the rest. Three versions are available for 1- to 5-gallon hot and cold dispensers.
"The spigots are easy to use, with a simple design," says Enscoe. "The line provides an inexpensive and easy-to-install method to achieve hands-free dispensing."
Although the spigots were designed for use with Service Ideas' hands-free dispensers, these can also be retrofitted by c-store retailers to work on many of their existing beverage dispensers.
When c-store retailers inquired about battery-operated hand sanitizing options, Service Ideas rose to the challenge.
"We quickly came out with a couple of versions to satisfy these requests," says Enscoe.
The San 'N' Serv™ dispenser line includes a 48-inch-tall free-standing option and an 8-inch-tall option for counters or tabletops as well as a wall mounted version. Retailers simply fill the canister with a liquid or gel hand sanitizer of their choice and place it in any communal area. Both offer a choice of finishes to blend in with any store's aesthetic.
"These dispensers fit right into coffee stations," says Enscoe.