A Q&A with Marty Olson, district manager, Smart Care Equipment Solutions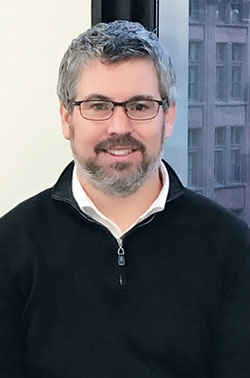 Q: What do you see as the main benefits of planned maintenance?
Marty Olson: The biggest benefit is two-fold. Planned maintenance keeps operators' investment up to par and reduces overall costs, especially related to replacing equipment. If you don't clean the coils of large refrigeration equipment, for example, you're looking at a high cost of replacement. With regular maintenance, equipment can last a long time.
Q: How do your customers value planned maintenance programs in their kitchens?
MO: We have a technologically advanced protocol from start to finish. For preventative maintenance and repairs, our techs utilize asset tags with QR codes. These contain data, like the equipment model and serial number, that we can scan with an iPad and our proprietary app that ensures preventative maintenance on all equipment is consistent and done properly. All equipment is repaired the exact same way, no matter who the technician is. Customers then receive a digital report via e-mail. This way, they know exactly what was done and what they're paying for. All the information is then stored permanently in the cloud. This system consolidates information on repairs and maintenance and makes it easily accessible. It also reduces costs down the road, as it ensures a preventative maintenance schedule is adhered to.
Q: What are the effects of planned maintenance on employees?
MO: If the equipment is running properly, it makes the employee's job easier. It not only prevents a lot of headaches, but employees appreciate companies investing in their equipment.
Q: How does planned maintenance impact a customer's speed of service?
MO: With planned maintenance, there is minimal downtime. If three of four convection ovens are down, it will drastically reduce speed of service. The same is true if a dish machine is down and employees are washing dishes by hand.
Following service, SmartCare sends you a Planned Maintenance Summary Report giving you insight into the findings, health and performance of your equipment.
Q: How can operators determine their planned maintenance schedules?
MO: We look at the equipment and each situation, yet there is a standard minimum semiannual schedule for hot and cold equipment. Any unit that touches water needs to be looked at quarterly. We will work with customers within their budget and provide maintenance recommendations.
Q: What would you say are the most critical pieces of equipment to have on a planned maintenance program?
MO: I recommend a program for all equipment, but especially refrigeration equipment and ice machines as well as dish machines. You can typically work around an oven that's down, but refrigeration issues can mean the loss of food.
Q: How do hospitals, universities and stadiums use their planned maintenance information differently?
MO: Hospitals use documentation to ensure everything is up to health code and stadiums have so much equipment that they use reporting to track maintenance. It can be difficult to keep up on equipment in large locations. Our scan tags provide key maintenance and repair data in a report and record everything.