A Q&A with Markus Glueck, executive vice president, RATIONAL North America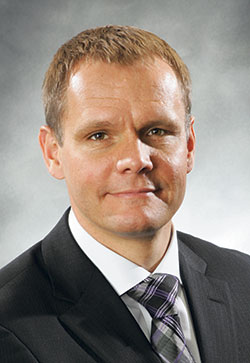 Q: How has foodservice equipment evolved?
Markus Glueck: Technologically advanced multifunctional kitchen equipment enables foodservice operators to do more with less space, waste, labor, energy, cost and stress – and prepare consistently excellent food.
Q: What are the assurances of your equipment's smart technology?
MG: RATIONAL has a 40-year legacy of culinary innovation, customer satisfaction well above industry benchmarks, largest market share and installed base, ENERGY STAR-approved devices, industry awards and many customer evangelists. However, the best assurance is seeing our technology in action and tasting the results.
Q: How does this improve kitchen efficiencies?
MG: Within a very small footprint, and with just one piece of equipment, it's possible to fry, roast, grill, steam, poach, bake and much more. The patented intelligent cooking features enable a culinary team to maximize their time and focus on what matters most — creating food items that delight customers.
Q: Talk about ease of use with these features.
MG: This is the best part! All foodservice professionals can feel confident when using the RATIONAL SelfCookingCenter®. Simply select the item, indicate how you want it cooked, and load. The sensors will automatically adjust the cooking cabinet for the desired results.
Q: What are the biggest benefits smart technology provides operators?
MG: It's easy to prepare consistently high quality meals with the simple touch-of-a-button. Whether you are cooking for 20 or 2,000, your team will deliver excellent results with the RATIONAL SelfCookingCenter®.