Q&A with Erica Motes, vice president of sales, Beverage-Air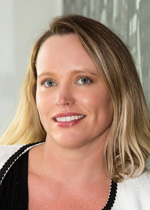 Q. What are the biggest challenges with refrigerated storage in today's foodservice environments?
Erica Motes: In today's foodservice environments, the biggest challenges focus mainly on food safety and maintaining desired holding temperatures in tough conditions, such as high ambient degree and/or high humidity. Footprint and flexibility are also critical operational needs of the users that need to be addressed.
Q. What are today's foodservice operators looking for in terms of refrigerated and frozen storage solutions?
EM: More than ever before, kitchen footprints are shrinking while demand for diverse menus is on the rise, causing foodservice operators to seek out flexibility with their equipment and to utilize every available inch of their kitchen.
Q. What were the goals with Beverage-Air Cross-Temp line?
EM: The Cross-Temp line seeks to evolve with operators' menu initiatives while providing the industry leading cooling power and energy efficiency Beverage-Air is known for. Our focus was to create a series that would allow the end user to do more with less space. We designed these units to help improve functionality and operations, while simultaneously helping to conserve long-term equipment spending.
Q. What are the biggest benefits of Cross-Temp technology?
EM: The Cross-Temp series models can be manually programmed by the operator with a set point between 40 degrees to -15 degrees, with the capability to convert from a refrigerator to a freezer in less than one hour. The refrigeration system utilizes variable speed compressor technology and adaptive defrost, versus time terminated defrost, ensuring more consistent product temperature and higher food quality.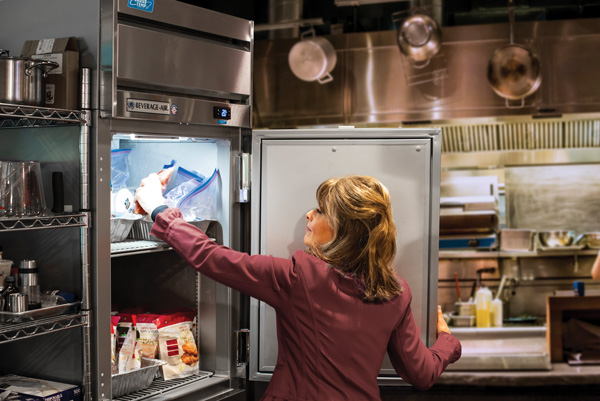 Q. How can these units provide added efficiency?
EM: An operator can switch from refrigerator to freezer between serving periods, between days of the week, or between seasonality of ingredients. The Cross-Temp series offers the flexibility to provide the cooling or freezing space required by the operator depending on their menu initiatives. A franchisee isn't forced to buy a new piece of equipment as a new menu initiative is rolled out nationally that may require more refrigeration or freezer space than what was accounted.
Q. Talk about the energy efficiency features of these units.
EM: Cross-Temp models feature environmentally-friendly, energy efficient R290 refrigerant. The Cross-Temp variable speed compressor technology is intuitive and self-adjusts for optimal efficiency based on the current environmental conditions. The RPMs ramp up when required and conversely remain at a low run rate when not required, ultimately resulting in up to a 30 percent energy savings compared to a fixed speed compressor system.
Q. What type of applications is the Cross-Temp line geared for?
EM: Beyond providing standard cooling and freezing, the ability to set a specific temperature point has seen the Cross-Temp used in applications for ice cream holding or tempering, dough storage, plate or glass frosting, sushi and any number of temperature specific applications. Also, with the single section units available in full and half glass door options, the Cross-Temp series has been utilized for front of the house merchandising applications.