Q & A with Tyler Schilling, Product Manager, Accurex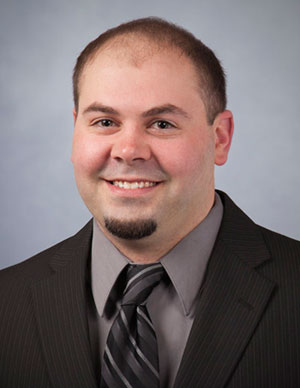 Q: What trends do you see driving pollution control in commercial kitchens?
Tyler Schilling: There are three primary trends we're seeing with our customers at Accurex.
The first is simply increased enforcement from state and local jurisdictions. If a commercial kitchen exhaust system with a Type 1 hood ends at a location other than the roof, certain conditions apply. Most notably that a centrifugal extractor or electrostatic precipitator to remove grease, smoke and particulates from the exhaust system be present. Our customers want to be good neighbors so they diligently attend to being in compliance with whatever local regulations are in effect. A benefit of that behavior is that they also avoid fines and citations.
Second is the trend toward cooking with solid fuels such as wood and charcoal in the kitchen. These fuels are becoming more and more prevalent in commercial kitchens. Subsequently, this has implications for ventilation. With solid fuel cooking ESP modules most effectively remove the smoke and odors from the exhaust stream because precipitators are designed to handle much smaller particle sizes that mechanical filters have more difficulty removing. An additional challenge presents itself with solid fuel where you also need to manage the fly ash, making the right exhaust hood and hood filtration critical as well.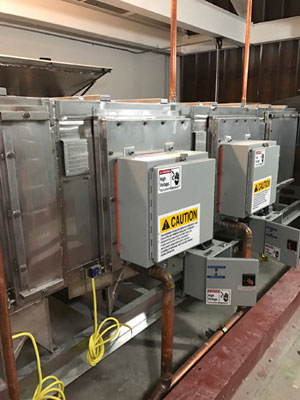 Thirdly, our customers need the flexibility of a pollution control unit that can fit in tight spaces. Not only is space at a premium in the kitchen, but for some of our customers who need to get a unit into an older building or up smaller elevators for installation, an oversized pollution control unit simply won't work. The Accurex Grease Trapper ESP is modular, allowing the unit to be broken down for ease in getting into tighter spaces. This is definitely something that customers have told us they appreciate.
Q: The UL 1978 coding is something that has a significant impact on your decision making. Why is that?
TS: The UL 1978 means no effluent escapes through seams and doored access while traveling through the unit. That listing has become even more significant than it was when we launched the Accurex Grease Trapper ESP Pollution Control Unit last year. The UL 1978 is for prefabricated grease duct and this test requires a 500 degree test as well as 2000 degree Fahrenheit test. During that test there must be no deformation of unit to allow and grease or smoke out of the unit (e.g. doors). So, first and foremost, it's all about safety and meeting that standard makes the Accurex product among the safest on the market.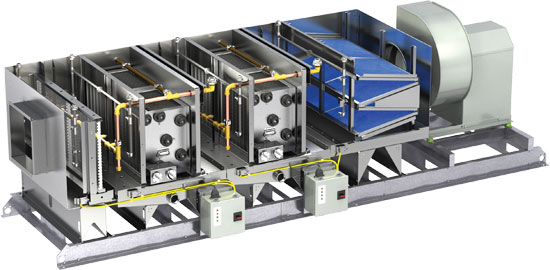 Since we developed our unit, the new 2018 International Mechanical Code requires that all commercial kitchen pollution control units now meet this higher standard. And to-date, Accurex has the only ESP unit that meets the requirements for the UL 1978 listing.
Q: As an organization, how do you make decisions to change or update to the Accurex Grease Trapper ESP Pollution Control Unit?
TS: The most important thing we can do is simply listen to our customers. Based on feedback, we have made enhancements such as those to the odor control features on the unit. Specifically, we've tripled the amount of carbon in each system through changes to odor filter design, increasing odor removal effectiveness. This was especially important due to the increase in solid fuel applications noted above. Most importantly, through the process we were able to maintain both first and operational costs, thus, increasing the overall value of these units for our customers.
And on the service and installation side, we are now offering a "full startup" upon installation so that the customer is assured that it is working as promised even before our installers leave the premise.
&As the industry evolves, Accurex will continue to make enhancements to ensure sure that the customer's experience with the unit is as simple and hassle-free as possible.
Content sponsored by Accurex.