June 1, 2021
---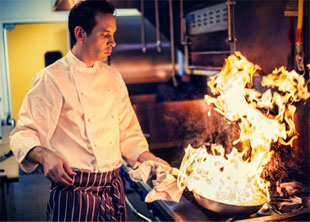 Hot Side Kitchen Tips
Office buildings, schools and event venues that aren't already opened will likely resume operations in the coming weeks and months. Foodservice directors will need to take steps to get equipment running and ready for necessary service calls.
Sponsored Content
How to Offer Planned Maintenance Tasks for Reach-In Refrigerators
Offering planned maintenance is one of the most vital services you can provide commercial businesses. While many refrigerator maintenance tasks can performed by operators, there are other tasks and inspections that require the attention of an authorized service technician.
A Service Pro You Should Know
Equipment has gotten more sophisticated since Kent Estep began servicing foodservice equipment more than 40 years ago. Here, Estep explains how equipment evolution has impacted service.
Advertisement
Keeping it Real is the Deal
In our business, safety is a top priority. That's why you should always go with real OEM parts, accessories and consumables to keep equipment running as the manufacturer intended. Choose OEM to choose safety, reliability, efficiency and warranty protection.
Service Tips: Soda Dispensers
Whether they're behind the counter or in the dining room, soda dispensers are a staple of the modern restaurant. With the amount of use a machine gets every day, keeping these units clean and operational is absolutely essential.
Maintaining Grills & Griddles
Maintaining grills and griddles is important from a safety standpoint since grease buildup is a big fire hazard. Proper cleaning and maintenance are extremely important. Not only will this prolong the service life, but it will also ensure safe operation.
Back-to-Front Accelerations
From rethinking kitchen design components to equipping for off-premises dining, designers look to accommodate demands. Here's how changing design trends will affect the back of house.
Click here to subscribe to more of our e-newsletters!
You received this e-mail as a subscriber to Foodservice Equipment & Supplies or one of its e-newsletters.

View past editions of Service Insights in our online archive.

Please direct advertising questions to:


This email address is being protected from spambots. You need JavaScript enabled to view it.

, Vice President.

Please direct editorial questions to:


This email address is being protected from spambots. You need JavaScript enabled to view it.

, Editorial Director.

Subscription Support:
630-739-0900 (ext. 53) or e-mail

This email address is being protected from spambots. You need JavaScript enabled to view it.