Advertisement
March 30, 2022
---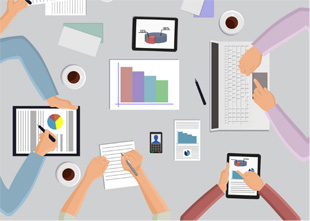 Reps Report Solid Sales Growth
The latest MAFSI Business Barometer has been released, here's how foodservice equipment and supplies sales fared in the fourth quarter of 2021.
This Week in Foodservice
Financial reports from the three largest foodservice distributors highlight the complexities of doing business in today's foodservice industry. Plus, the tight labor market continues, and people are returning to their offices roughly two years after the pandemic began to face higher menu prices for lunch. These stories and more This Week in Foodservice.
Rise Shrinks Footprint
Fast-causal chain Rise Southern Biscuits & Righteous Chicken opened its smallest footprint store to date in Chapel Hill, N.C.
Scooter's Coffee Promotes Heyman
Scooter's Coffee promoted Richard Heyman to chief strategy officer.
Digital Ordering Drives Pilot Concept
Salad-centric fast-casual chain sweetgreen will further its focus on technology-enabled processes when it opens its first "sweetlane" concept.
Avanti Adds to Design-Build Team
Avanti Restaurant Solutions added Michael Jernigan as senior director of design-build for the California-based foodservice equipment dealer.
Q&A with Jon Taffer
Founder of Taffer's Tavern, Executive Producer & Host of Bar Rescue, Jon Taffer discusses his vision for the casual-dining restaurant of the future, how his concept marries old-school hospitality with modern technologies, and his optimism for the 2020s.
Subscribe to more e-newsletters!
You received this e-mail as a subscriber to Foodservice Equipment & Supplies or one of its e-newsletters.

View past editions of Flash News in our online archive.

Please direct advertising questions to:


This email address is being protected from spambots. You need JavaScript enabled to view it.

, Vice President.

Please direct editorial questions to:


This email address is being protected from spambots. You need JavaScript enabled to view it.

, Editorial Director.

Subscription Support:
630-739-0900 (ext. 53) or e-mail

This email address is being protected from spambots. You need JavaScript enabled to view it.