Advertisement
July 29, 2020
---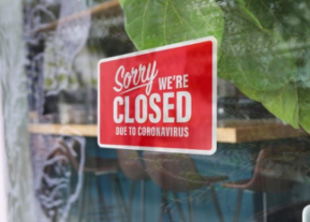 The COVID-19 Holding Pattern
As the number of COVID-19 cases continues to grow across the country, the overall restaurant industry remains stuck in neutral. Here's what you need to know.
This Week in Foodservice
Restaurants' battle to survive continues to rage, and some restaurants are not charging ahead to reopen. One national chain tries a robot fryer. McDonald's will require all customers to wear masks. These stories and a whole lot more This Week in Foodservice.
SHFM Presents 2020 Awards
SHFM recognized 20 foodservice professionals with its Rising Stars Award. In addition, Michigan State University was presented with its 2020 Hospitality and Foodservice Original Research Award.
Bettcher Updates Leadership
Bettcher Industries Inc. announced a trio of senior executive appointments, including the promotion of Ed Steele to president.
Grab-and-Go Items Get Trendy
When it comes to retail foodservice, grab-and-go, ready-to-eat items are of interest to 68% of shoppers. Here's how operators can cash in on the grab and go trend..
You received this e-mail as a subscriber to Foodservice Equipment & Supplies or one of its e-newsletters.

View past editions of Flash News in our online archive.

Please direct advertising questions to:


This email address is being protected from spambots. You need JavaScript enabled to view it.

, Vice President.

Please direct editorial questions to:


This email address is being protected from spambots. You need JavaScript enabled to view it.

, Editorial Director.

Subscription Support:
630-739-0900 (ext. 53) or e-mail

This email address is being protected from spambots. You need JavaScript enabled to view it.