Advertisement
April 22, 2020
---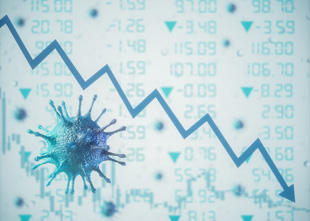 The Pandemic's Powerful Economic Punch
It's no secret that restaurants represent one of the industry's hardest hit by efforts to stem the growth of the coronavirus. And the punch the industry will take may be bigger than first anticipated.
Advertisement
Liebherr Commercial Appliances
Liebherr commercial appliances combine industry-leading low power consumption and maximum efficiency, with the essential features you need from professional refrigeration, including: high-quality components, maximum net capacity, efficient refrigerating functions, reliable temperature consistency and easy maintenance and cleaning.

This Week in Foodservice
Over the past 3 weeks 13% of the U.S. labor force has filed for unemployment. The NPD Group analyzes the impact of the virus on foodservice and looks at what the future might hold. Here's what you need to know.
On the Front Lines: K-12 Foodservice
Pre-COVID-19, schools across the U.S. were providing 22 million free or reduced-price lunches each school day. K-12 foodservice operators have been forced to create new operating playbooks during the COVID- 19 crisis. Here's how they're adapting.
Vitamix Creates New Role
Vitamix tapped consumer products veteran Steven Laserson to fill the newly created position of chief commercial officer.
April's Rep Roundup
Your rep briefing is here. A longtime rep prepares to start a new firm, MarketTeam adds a food and beverage industry veteran to its Hawaii crew and Electrolux makes significant changes to its network of reps.
FOH Forms New Division to Make PPE
FOH, a company known for commercial grade serving solutions for the restaurant and hospitality industries, has launched a new division in response to the COVID-19 global pandemic.
Properly Maintaining Draft Beer Systems
Draft beer systems represent a key item in many restaurants and bars. In the event restaurants or bars plan to temporarily close to ride out the ongoing COVID-19 crisis, operators would be wise to properly shut down their draft beer systems.
You received this e-mail as a subscriber to Foodservice Equipment & Supplies or one of its e-newsletters.

View past editions of Flash News in our online archive.

Please direct advertising questions to:


This email address is being protected from spambots. You need JavaScript enabled to view it.

, Publisher.

Please direct editorial questions to:


This email address is being protected from spambots. You need JavaScript enabled to view it.

, Editorial Director.

Subscription Support:
630-739-0900 (ext. 53) or e-mail

This email address is being protected from spambots. You need JavaScript enabled to view it.