March 14, 2023
---
We at FE&S magazine strive to deliver you the most authentic and original foodservice E&S insight that's out there. Thus, we collaborate with leading suppliers to provide you with the latest trends, innovations and solutions for your operational challenges.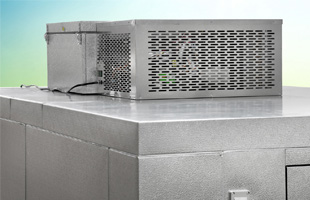 R290 Refrigerant Benefits
Master-Bilt is dedicated to supplying the most environmentally friendly equipment while still providing optimum performance. Over the years, the need for more eco-friendly refrigeration has increased and we have answered the call by carefully considering and testing various alternatives. Through our research, we determined that R290 refrigerant offers unparalleled advantages for most equipment types.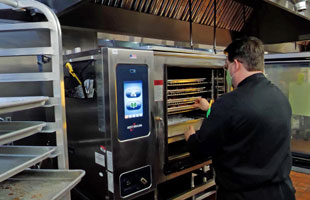 Catering to Every Need
With a complete Cook-Chill System from Alto-Shaam, Saz's Hospitality Group has doubled their food production at the highest quality with the same amount of equipment.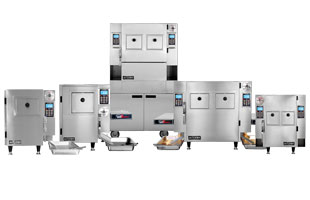 Automatic Deep-Frying Solutions: The Foodservice Fix
Labor shortages, space limitations, and take-out & delivery demands, have proven to be reoccurring obstacles for the foodservice industry over the last couple of years. MTI offers automatic, ventless kitchen solutions for these obstacles and more. Businesses big, small, new, and old can benefit from this foodservice fix.
Progress Over Perfection: The DEI Journey
Live: Thurs, March 16, 2023 — 1:00 (CT)
Every important journey begins with a few first steps in the right direction, and that includes the journey toward a more diverse, equitable and inclusive foodservice industry. Join us for a powerful one-hour conversation with industry leaders about their own DEI journeys, and how they're working to create transformational change.
Subscribe to more of our e-newsletters!
You received this e-mail as a subscriber to Foodservice Equipment & Supplies or one of its e-newsletters.

View past editions of Equipment Insights in our online archive.

Please direct advertising questions to:


This email address is being protected from spambots. You need JavaScript enabled to view it.

, Publisher.

Subscription Support:
630-739-0900 (ext. 53) or e-mail

This email address is being protected from spambots. You need JavaScript enabled to view it.