October 12, 2021
---
We at FE&S magazine strive to deliver you the most authentic and original foodservice E&S insight that's out there. Thus, we collaborate with leading suppliers to provide you with the latest trends, innovations and solutions for your operational challenges.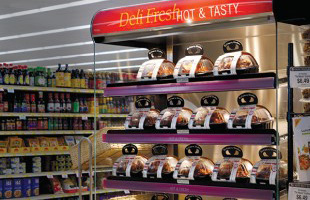 Equipment Guide for Profitable Grab-and-Go Programs
Food quality is key to a profitable grab-and-go food program. With the right cooking and holding equipment, operators can achieve longer holding times, less waste and flavorful food that keeps customers coming back. Explore complete equipment solutions to get your grab-and-go program up and running.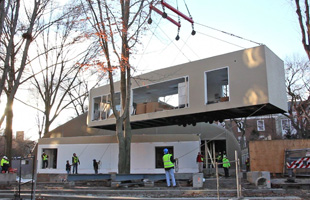 Flexibility in Today's Kitchen
Why is modularity a benefit to operators today? Flexibility! With customized turnkey facility solutions, Kitchens To Go supply can supply modules that fit client goals and operational needs.
Holding Equipment is Vital to "New Normal"
The increased demand for takeout and delivery options isn't projected to decline anytime soon, and operators are struggling to keep up as customers also become more comfortable with dining out. Learn how heated holding equipment can help restaurants adjust to the "New Normal" in foodservice.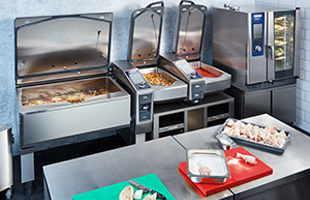 How a QSR Chain Saved Time and Money with RATIONAL
For many quick-serve restaurants, finding one way to do things – and sticking to it – has been the key to success. That makes them hesitant to consider changing those tried-and-true methods. But for one QSR Mexican chain, working with technology from RATIONAL and thinking "outside the box" has led to better product consistency, flavor and increased yields.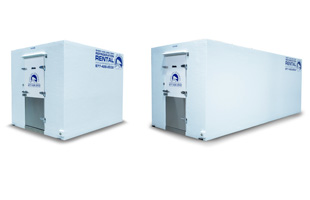 Polar Leasing Helps Portillo's Keep Everything Cool
Chicago-based Portillo's has been using refrigerated units from Polar Leasing since the early 2000s for their increased catering sales during the holiday season. Discover why the operation consistently relies on Polar Leasing units year after year.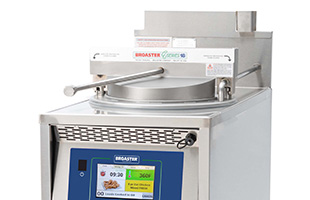 How to Choose the Right Pressure Fryer
A state-of-the-art pressure fryer can give you the power to cook more flavorful foods while also increasing your food production output. Read this complete guide to choosing the right pressure fryer to help you reduce labor, maximize food quality, and increase efficiency.
How Service Agencies Can Increase First-Time Fix Rates
Service agencies with high first-time fix rates haven't just lucked into easy repairs; they've done the work necessary to equip their technicians with what they need to be successful. Here are three ways your service agency can increase its first-time fix rates.
Thought Leadership from the Foodservice Community
October 14, 28 and November 9
In light of the immense challenges the industry has faced over the past 18 months, we bring experts across the foodservice world to offer quick and concise FED Talks. Attendees are sure to come away with roadmaps to ensure their businesses are positioned for long-term success. Join us virtually for all three dates live or on-demand.
Click here to subscribe to more of our e-newsletters!
You received this e-mail as a subscriber to Foodservice Equipment & Supplies or one of its e-newsletters.

View past editions of Equipment Insights in our online archive.

Please direct advertising questions to:


This email address is being protected from spambots. You need JavaScript enabled to view it.

, Vice President.

Subscription Support:
630-739-0900 (ext. 53) or e-mail

This email address is being protected from spambots. You need JavaScript enabled to view it.