December 8, 2020
---
We at FE&S magazine strive to deliver you the most authentic and original foodservice E&S insight that's out there. Thus, we collaborate with leading suppliers to provide you with the latest trends, innovations and solutions for your operational challenges.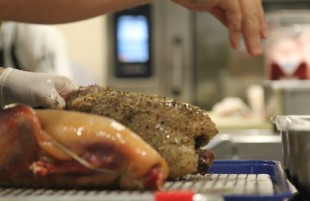 Equipment Guide to Designing a Ghost Kitchen
Operators continue to be nimble and pivot to better support and streamline delivery programs through the development of ghost kitchens. Equipment and design needs vary depending on the type of ghost kitchen. Explore versatile, ventless equipment designed for flexibility and the highest food quality.
Coffee Solutions for Today's Environment
Where there are challenges, there is opportunity. In today's c-store environment, it's the emerging technology that is changing self-service. This is especially the case with coffee programs — the backbone of many operations.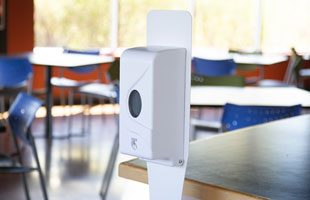 Addressing C-Store Sanitation
With minimal touching and handling now the status quo, operators and retailers are recognizing the need to modify their self-serve beverage programs with added hygiene and safety being top of mind.
What Does a Storage Makeover Look Like?
Ynot Italian, a family owned small chain restaurant out of Virginia Beach, Virg., won the 2020 Kitchen Storage Makeover Contest. See the before, during and after videos by contest sponsor Metro Foodservice, then sign up to be notified of when to submit to the next installment for your chance at a makeover.
You received this e-mail as a subscriber to Foodservice Equipment & Supplies or one of its e-newsletters.

Please direct advertising questions to:


This email address is being protected from spambots. You need JavaScript enabled to view it.

, Vice President.

Subscription Support:
630-739-0900 (ext. 53) or e-mail

This email address is being protected from spambots. You need JavaScript enabled to view it.