October 31, 2019
---
With Touchscreen Controls, Hatco Drawer Warmers Hold It All
Hatco® Corporation's Drawer Warmers are designed to keep a variety of foods hot for serving. Now available is an optional touchscreen control panel for precise individual temperature settings for each drawer and an adjustable timer per drawer with both audio and visual alert to remind operators of the holding times.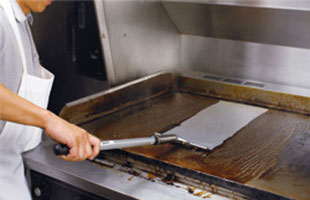 3 Easy Steps to a Cleaner Griddle
Maximize efficiency in your kitchen by cleaning your dirty, food-soiled flat top griddle in 3 to 5 minutes with the Scotch-Brite™ Quick Clean Griddle Cleaning System. It leaves your griddle clean in just three easy steps: squirt, scour and squeegee. See the system in action.
Renau's T-2268 Wireless Timer/Controller
The most advanced reliable kitchen timer available to foodservice operators. Total control of your food preparation, from cooking to frying, produce to sauce prep, walk-ins to serving line, every product at a glance. Data for each product, graphs, & more with a tough screen for gloved operation. Rugged wireless communication provides up to date information seamlessly.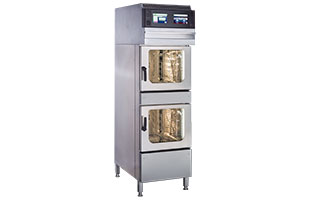 Do More With the Space$aver Team Combi
Get the versatility of two separate cabinets in one convenient platform with the Space$aver Team Combi from Henny Penny. Independent controls at eye-level make it easy to use — and with an integrated hood and compact footprint, the Space$aver Team Combi can be installed anywhere in the kitchen.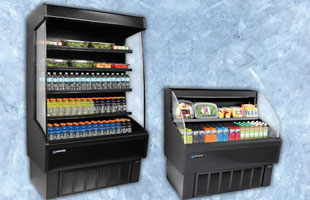 Industry-Leading Value, Styling and Flexibility
With many competitively-priced models in horizontal and vertical versions, Master-Bilt's HOAM & VOAM model open air merchandisers provide industry-leading value, styling and flexibility. Their reliable air curtain design keeps products consistently cool while LED canopy lighting provides optimum product display.
Best Oven for Peak Demand Periods
With the industry's smallest footprint & unmatched features, Turbofan E33 convection ovens deliver with exceptional speed & productivity. Bake or roast, achieve consistent results with simple one touch control. With the ability of adding continuous moisture to products & core probe cooking — it's the most powerful & cost-effective oven in its class.
HX to Showcase Duality — A Flexible Foodservice Platform
Duality is a pop-up foodservice platform came about through the vision of Foodspace in collaboration with the following sponsors: Eagle, PBA Group, Vollrath, Hoshizaki America, Tri State, Hatco, Structural Concepts, Vulcan, Transworld, WholeSale ChefWear, BSI, Packwood, Clark's Foodservice Equipment, X-Chair, Bob's Red Mill, GRUBBRR and NashiHome. To learn more about Duality visit booth 1136 during HX, Nov. 10-11 in New York City's Javits Center.