Significant game-changers offer exciting opportunities.
Four factors continue to drive the trends that will affect the foodservice industry throughout 2017: consumers, competitors, convenience and cost. These fall in the category of need to know, not just nice to know. In some way, all foodservice operators will see an effect on their bottom line if they don't heed the signs and respond to whatever challenges come their way. Here, FE&S identifies 17 key trends that could impact your operation.
Consumer-Driven Trends
1. Menu Messaging
Consumer awareness — and demand — for details when it comes to the food they order will not likely lessen with the changing of the calendar. Expect to share where food came from and how it was prepared. Your customers will want to know if their food contains hormones, gluten, nitrates, or antibiotics. Was it ever frozen? Locally sourced? Freshly made?
Consider allowing mindfulness to guide menu decisions; menus and waitstaff need to communicate all of the details that diners want to hear. This means extreme accuracy on the menu — no false claims — and significant education of waitstaff. Partner with suppliers to gather the needed data.
2. Veg Forward
Creative plant-based menu items that appeal to all continue to replace boring mixed vegetable plates for vegetarians. Even carnivores order vegetable plates now and then in an effort to cut back on meat consumption. Not sure this trend has legs? White Castle has a veggie slider! This vegetable focus requires a large supply of fresh items, and local sourcing can be helpful here too. National Restaurant Association (NRA) research shows that 68 percent of consumers are more likely to visit a restaurant that offers locally produced items. A whopping 70 percent order more healthful options than two years ago.
Veg forward means fresh produce, which impacts the kitchen. Proper food handling and food safety are paramount when dealing with fresh products. They may be more labor intensive, as well. The upside is the positive impact that creative, beautiful and delicious veggie offerings will have on your discerning diners.
3. Demand for Restaurant-Quality Food at Home
Consumers are making fewer restaurant visits than in prior years. Analysts cite the rising cost of healthcare, which eats into disposable income, as one reason. However, consumers have become accustomed to restaurant-quality food and don't want to trade down, even when eating at home. Olive Garden has taken advantage of this trend with its Buy One, Take One limted-time offer.
Restaurants, of course, can offer takeout and delivery to address this demand. Some supermarkets — dubbed "groceraunts" by industry insiders — are also successfully catering to this niche with prepared food cases filled with restaurant-quality food items. Restaurant operators need to assess takeout and delivery systems to be sure they deliver on the restaurant-food promise, including offering foods that travel well and packaging that maintains quality during the trip. Kitchens may need to expand to accommodate additional prep.
4. Dining Anytime, Anywhere
Foodservice industry market research firm Datassential has identified 28 eating occasions and 4 eater types. The occasions range from quick bite, family meal and social gathering to romantic meal or relaxing at home. Datassential dubs the eater types "experientialists," people who want the entire dining experience; "progressives," those who will eat new foods and may also be health conscious; "quality essentialists," who require a certain level of quality and consistency in their menu choices; and "basic eaters," who are motived by affordability and speed. This means eating occasions occur at any time of the day or night, not just in dayparts, and this trend has resulted in the blurring of lines between traditional operator categories.
Operators need to be aware that today's diners differ from their parents, who planned to go to their favorite spots for lunch or dinner. Millennials and Generation Z do not have industry-imposed boundaries This partly explains the popularity of food trucks and the growing trend toward takeout and delivery (see No.7 for more). Operators need in-depth knowledge of
their current or targeted customer base in order to strategically plan the right offerings and locations.
5. Social Media as Decision Maker
Millennials and Gen Z have grown up with technology and the internet. They have access to reviews of any foodservice site they consider visiting. A bad review or two can turn the tide.
Operators need to create their own positive social media campaigns, focus on customer service as key to diner satisfaction and monitor their online reputation. If a customer posts a problem, an operator should address it and let the public know how it was resolved. Engaging with customers will not only determine their attitudes toward an operation, it will also influence their perception of the brand.
Competitor-Driven Trends
6. The Disrupters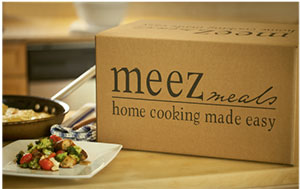 A number of disrupters continue to operate fairly successfully in the foodservice arena. These companies set their sights on co-opting part of the consumer's food-away-from-home spending. While food trucks represent one example, the new kids on the block provide meal kits. Blue Apron and others deliver all the ingredients for a meal, including the recipe, for restaurant-quality meal preparation at home. The meals meet quality expectations while satisfying the consumer's desire to prepare a meal without the hassle of shopping or prep.
Operators may be wise to move into this arena with meal kits from their own chefs. Some key tactics to refine first include establishing a production area, menu design, delivery system and packaging, not to mention delivering on sales and marketing. Operators should weigh their ability to implement the strategy in light of these key factors.
7. Third-Party Online Ordering Systems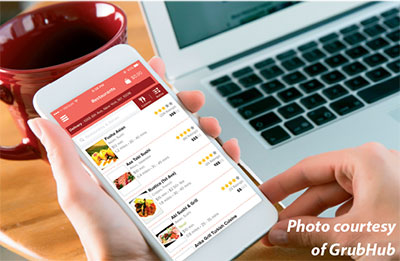 Third-party online ordering systems (TOOS) have the potential to be a boon to a restaurant. An operator signs up with a number of TOOS, like GrubHub and UberEATS. Consumers order through the TOOS, and the restaurant ordered from makes a sale. The downside is that a TOOS doesn't care what restaurant the consumer orders from. The third party does not make any food — it simply delivers. Plus, each TOOS gathers data about consumers' likes and needs for its own purposes. Having no connection with the consumers who buy through this method, the restaurant has no way of building loyalty and repeat business other than through menu items.
If an operator chooses to go with several different TOOS, the business must adapt for takeout. If the concept is based on takeout already, with or without ordering kiosks on-site, the preparation and pickup of TOOS orders can fit right in with the flow.
If the concept is primarily eat-in, a separate area for pickup will be needed to facilitate the separate flow of waitstaff and TOOS staff picking up orders.
8. Competitors' Turnarounds
A number of older concepts continue to reinvent themselves. McDonald's has hit a home run with breakfast all day, feeding into consumers' desire to eat what they want at any time. And the burger chain plans to roll out its restaurant of the future, which will include kiosk ordering and table service. Olive Garden is exploring nationwide home delivery. Taco Bell continues to tinker with new restaurant prototypes that it is introducing in markets such as Las Vegas. In other words, the industry stalwarts are giving new concepts a run for their money.
It's never too late to reinvent a concept, but it should not be done without a great deal of research and planning. Not being able to deliver on a brand promise is the kiss of death for a chain or an independent. Determining options, possibilities, risk, success rate and return on investment is critical.
Convenience-Driven Trends
9. Customer-Facing Technology
Technology in the form of ordering and payment kiosks, as well as tablets, that customers deal with directly is making a huge impact on convenience. Consumers can order, pay and pick up faster than they can when going through the process with a cashier. Average check size also increases.
Customer-facing technology will have an impact on the front of the house and the back of the house in terms of spatial design. Operators may need to accommodate greater numbers of customers in smaller amounts of time without compromising the guests' in-store experience. Technology may help a restaurant reduce the footprint and improve efficiency. A user-friendly system can improve the guest experience through convenience and speed.
10. Nonhuman Delivery
While the trend toward drone and autonomous-vehicle delivery remains in the infancy stage, it could well become reality in the next year or so. Domino's is testing delivery of hot pizza and cold beverages by a robot in New Zealand. The Domino's Robotic Unit (DRU) has separate hot and cold compartments and can travel along a road or a path, with sensors to keep it from running into something. Some consumer goods companies are also testing drones.
Security issues aside, these autonomous delivery vehicles are being pursued by companies as the way of the future. Drones are only practical in rural areas, where there is room to descend and deliver items; vehicles like DRU would be most practical in more urban areas. Once perfected, this method of delivery could significantly reduce labor. The novelty would gain attention at first, but it is hard to predict how pervasive the trend might become.
11. Bowls — A Meal in One
Addressing Millennials' desire for convenience, speed and healthy food, several operators now offer bowls as a menu item. The majority of menu items at Eatsa on the West Coast are bowls, including quinoa bowl offerings with a wide choice of toppings, mostly vegetables and fruits, as well as eggs. (Eatsa also taps into another '17 trend by using a fully automated process to prepare the food.) Guests order through a tablet computer, watch for their names to come up on screens and pick up their bowls in glass-door cubbies. The trend offers a variety of bowl creations: rice, sushi, pasta, fruit, cereal and, of course, salad.
Bowls are convenient and — if priced correctly — profitable menu items for operators. They are portion controlled, consistent and easy to prepare. Operators can tailor the bowls to their brand concepts, and bowls also can stand alone or be part of a larger menu. Things to watch for include food allergens and freshness. Operators should clearly label bowls that contain nuts or other possible allergens and ensure that every ingredient is fresh — finding a piece of brown lettuce will not make for a good customer experience.
12. Products That Travel
As referenced earlier, a number of restaurant concepts continue to explore takeout as a way to enhance sales and counter declining guest counts. But this is easier said than done — not all menu items are created equal when it comes to takeout. In addition to ready-to-eat menu items, some are offering "half-baked" foods that can be finished off in consumers' own kitchens.
A takeout or delivery menu should only include items that will maintain their quality. Packaging is critical, as it must preserve temp, shape and quality until the items are delivered. Spatial design will also accommodate takeout and delivery prep areas as well as separate spaces for pickup by consumers or delivery people. An efficient ordering process is also key.
Cost-Driven Trends
13. Downsizing
Two types of downsizing are trending today — cutting down the number of units and trimming the menu. A number of large chains have closed units because of underperformance.
The downsizing trend also takes place on the menu. IHOP has trimmed its offerings from 200 to 170; Tony Roma's, from 92 to 60. In most cases, this is right-sizing menus that were unwieldy and expensive to maintain.
Operators can cut costs — in both product and prep — by right-sizing menus. Multitasking equipment, such as combi ovens, and optimizing the flow in the back of the house will support the cost-cutting results of trimming menus.
14. Labor Issues
An increasing minimum wage and a shrinking labor pipeline are both putting pressure on labor costs. In 2015, 25 states passed a minimum wage increase, per the U.S. Department of Labor. Last year 15 states were planning to increase minimum wage, including 13 that had already done so in 2015. In fact, 60 percent of operators surveyed as part of FE&S' 2017 Forecast Study expect labor to become a larger part of their budget this year. As a result, some operators are being forced to reduce headcount to maintain their bottom lines. In addition, job vacancies are reportedly becoming more difficult to fill. Both issues present serious obstacles for operators as they aim to satisfy customer expectations.
Operating with fewer staff can be addressed in two ways: technology and spatial design. Up-to-date technology can reengineer kitchens to be more productive and efficient. Spatial design that rethinks workflow will be an investment with a fast return.
15. Cook Chill
Cook chill — or as it is increasingly called, "cook-to-inventory" — is a trending solution to labor issues. This is especially true in noncommercial operations that prepare large volumes of food. Soups, gravies and casseroles work well in this process. Not only can it save labor, cook chill can smooth the peaks of prep activity by being done ahead of time.
New cook chill equipment updates ensure the success and safety of the process.
16. Digital Payment
In addition to digital ordering in QSR or fast-casual concepts, a digital payment system can cut labor costs by reducing cashier headcount.
New technology focuses on reducing friction points in the digital payment process. Cyber security is also paramount in the system. While this can be a cost-cutting measure, security breaches can seriously compromise a concept's reputation.
17. Consumer Research
Historically, chefs and owners have been the ones to set the brand elements of their restaurants. Today, it is different. Operators need to adapt to new and ever-changing consumer demands. Social media has taken customer satisfaction to a new level, with data available on every operation and its inner workings, ranging from responsible sourcing to menu messaging. Mistakes can be expensive.
Operators can partner with suppliers to obtain consumer research needed to stay current and relevant. Foodservice is demand-driven now, and operators who ignore or don't understand demand will be the losers. Ongoing consumer research offers an answer.
Conclusion
Not every trend is an opportunity for every operator. However, some could be the perfect solution to staying relevant and responsive to ever-changing market demands. Savvy operators will take the time to sit down with their teams for strategy sessions that investigate the pros and cons of adopting certain trends and analyzing what will be required in terms of reengineering, redesign and new equipment and supplies. Trend adoption should not be a snap decision — but a well-thought-through strategy can result in a profitable return on investment.