President, United Restaurant Equipment Company, Raleigh, N.C.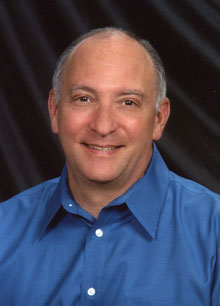 Howard Margulies did more than just follow in his father's footsteps. He took the foodservice equipment dealership and strong values his father passed down to him and expanded on those to mold United Restaurant Equipment into a diversified, national business and a leader in its industry. Now, with Margulies' own sons involved, they're taking the long-held family business into the next century.
"My father started United Restaurant Equipment in 1952 after World War II and a short stint in retail," Margulies says. "He knew nothing about foodservice equipment and basically taught himself everything. When I was a kid he would go in seven days a week and we would see him at nights mostly. That's what it took to get things started back then."
Margulies shares his father's work ethic. After graduating from college, he came straight back to the company, which was just starting to expand and diversify. Today, United Restaurant Equipment maintains a diverse customer base, working with operators from an array of industry segments: independent and chain restaurants; hotels, which consist of about 40 percent of the company's revenues; and bid work for schools, hospitals, government and military facilities, contract feeders, healthcare operators and nursing homes.
"It's better to have 100 little customers versus one big one because when that one big company goes somewhere else, you're left in the cold," Margulies says. By "little customers," Margulies isn't just referring to small operators, he means anyone and everyone who comes into United Restaurant Equipment's 9,000-sq.-ft. cash and carry store, which contributes to its $2.5 million to $3 million in revenues a year.
"Never judge a book by its cover, that's my motto when it comes to customers in the store," he says. "You never know when someone walks in the store or makes a phone call if they're going to buy or not. Oftentimes, the people who look like they won't spend two cents are the ones who spend the most."
The 42-member, full-service dealership also concentrates just as heavily on the delivery, installation, design and service-oriented aspects of the business. The dealership maintains about $1.4 million of inventory in a 34,000 sq.-ft. warehouse and plans to build another one this year in Raleigh.
"We do a lot with not a lot of people," Margulies says. "We've been in business for 59 years, and we haven't had much employee turnover. One person has been with us 42 years, and then we have many people who have been with us 20 to 30 years. Among our outside sales staff, the shortest time with us is maybe 12, 15 years. We treat our employees like family."
And the fact that the employees treat customers like family is a tremendous source of pride for Margulies. When staff members are that loyal to a business, it speaks volumes about the company. Margulies' loyalty extends to the people of his state as well. Nicknamed the "Mayor of Raleigh," Margulies' friendly, charismatic personality makes him popular among locals, but the nickname also partly stems from his recent "lobbying" on behalf of the foodservice industry and others to keep bid projects in the state.
"When business went south in 2007, people started looking for bid work all over the country," Margulies says. "Someone from California would be looking to build in our state, for example, and if someone was $2 lower than a company in our state, the bid would go to the out-of-state company."
Feeling the burn of this trend, Margulies met with his congressman and they worked out a proclamation that would allow state funding to back an automatic five percent or $10,000 discount, whichever is better, for project builders if they worked with in-state companies. North Carolina's governor ended up signing the proclamation. "We hardly have anyone from out-of-state win bid projects here now," Margulies says. "I'm really happy about having not only helped ourselves, but also others in the state, and I feel good about helping other industries too."
Margulies' son, Eric, handles the majority of the bid process for the dealership. Eric Margulies has also helped upgrade and streamline the dealership's internal software programs for accounting, payroll, bids and other processes.
Margulies' son, Andy, joined the dealership in 2009, bringing a background in public relations and marketing to the dealership, strengthening the company's online presence. "It's so great when you have young people come in with new ideas and skills, and bring such positive changes," Margulies says.
Margulies remains active in FEDA, currently serving on its Board of Directors for a second time. "After 41 years, I don't get up in the morning and think, 'oh, I have to go to work today.' When I get up I still say, 'today I'm excited to go to work.' I have a lot of interaction with customers and peers in the industry, and that keeps me going," he says.