Foodservice professionals from all industry segments continue to look toward the future to try to understand what their businesses might look like in five or even ten years. One good way to understand what might be coming down the road is to examine key trends of the day and how they connect to your business. This includes understanding the impact these trends will have on foodservice design and equipment use.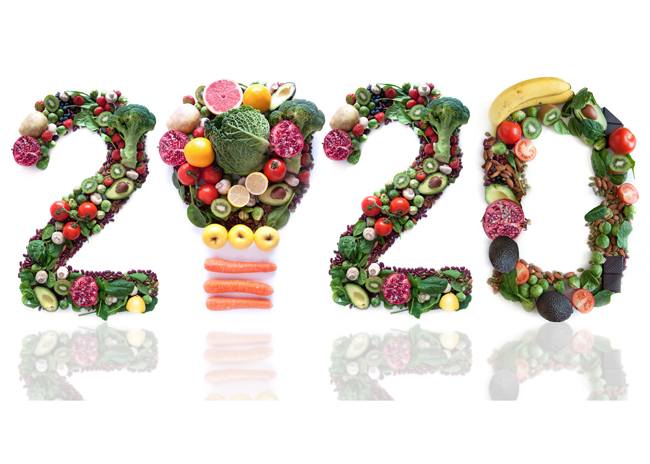 Here, Mike Lee, co-founder and co-CEO of Alpha Food Labs, discusses a trio of trends impacting today's foodservice industry and their effect on design and more.
Alpha Food Labs is a Brooklyn, N.Y.-based, food innovation company. Lee is also the founder of The Future Market, a futurist food lab that explores what the food system could look like in the next 5 to 25 years. Lee will be one of the speakers at the FCSI-The Americas conference in April 30 to May 2 in Austin.
No. 1: Health
"We're seeing more and more consumers split into various food tribes, from Keto to gluten-sensitivities to the more serious celiac disease," says Lee. "There are also more conversations about functional foods and personalized nutrition. The idea of a 'single mass consumer' is not happening anymore. People's wants and needs are more disparate than ever."
So, how this will affect foodservice designers? Lee points to Creator, a burger restaurant in San Francisco that uses a robot with various functions to create highly customizable burgers in just four to five minutes. After ordering your burger via a staff member with a tablet, a vibrating knife slices a bun, which is then buttered and toasted as it makes its way down a conveyor belt. Sauces are squirted onto the bun, and then a robotic arm adds toppings like pickles, onions and freshly grated cheese, while another arm grinds the beef to order, lightly pressing it into a patty. The burger is cooked on a flattop griddle before the robot arm puts it on the bun, closing the burger with the other bun half and sending it to the customer via another conveyor.
"Part of the equation in this quest to cater to different eating needs is this type of automation that can handle making 10 different meals for 10 very different people, for example" says Lee.
No. 2: Sustainability
"This is an ongoing topic in multiple industries, but more recently, the question has become how do we communicate and scale the conversation in order to get more mass adoption of the idea of sourcing from sustainable farms?"
The issue seems to be around marketing, Lee notes. The reason why Beyond Meat and Impossible Burger get so much attention is not because they market the product for great taste and freshness first, but these products also happen to be sustainable, so there's a win-win.
"Marketing wise, it's important to lead off with the selfish benefits of great taste and fresher food, and then inform people that those things were brought to them by sustainability," Lee says.
Thoughtful foodservice design and equipment selection will help operators better leverage their use of sustainable ingredients by being more educational. Lee points out to Sweetgreen, the national salad chain that partners with local farms and artisans for its ingredients, as a good example of a concept that leads with a menu focused on freshness and great taste first, but which is backed by sustainability. A large chalkboard lists all the local and sustainable farms and food vendors, and that information is also printed on menus for takeout. Natural, earthy colors throughout the space and the pops of color from the lemons stacked high in the juice machines, and from the other fruits and vegetables on display, help convey that message of fresh, farm-to-table food.
This ties into the idea of transparency, Lee says, meaning consumers today simply want to know exactly how their food was made. They want to see cooks slicing and stuffing for the house-made charcuterie program. They want to catch a glimpse, or at least learn about, the fermentation process for the house-made kombucha or kimchi. From casual chains to fine-dining, it's all about transparency and openness.
No. 3: Experience
In the case of Sweetgreen, when you walk into a location, there is a direct view of the front-facing salad-making line as well as of the back areas where guests can see staff prepping vegetables. Nothing is hidden from view. In terms of design, this means focusing on every sight line in a space to maximize visibility.
The growth of eatertainment venues — spaces that offer gaming, sports watching and other forms of entertainment, along with a quality food and beverage program built for speed of service at high volumes — also connects to consumers' cravings for experiences.
"Nothing happens in a vacuum; changes in consumer behavior affects companies in all industries," says Lee. "Our research suggests that this 'trend' of changing tastes and food preferences is only going to continue, and the market will become more fragmented. This will lead to both challenges and new opportunities when it comes to figuring out how to feed people in different ways."