What happens when the architect wants you to design a bar and restaurant, but the chef hasn't even been chosen? Not knowing the menu can be a foodservice designer's worst nightmare and it's becoming a bigger reality these days, especially as more urban developers get into the restaurant game. The fact that menus, chefs and concepts now change faster than ever only adds to the dilemma and requires designs be more flexible to withstand the tests of time.
This developer-led-design situation was the recent case for Sean King of Nashville-based Culinary Consulting and Design. King was hired by a local developer and architect team to build out what will be a 5,440-square-foot, celebrity chef restaurant on the second floor of a new high-rise building at Fifth + Broadway — arguably the busiest stretch of the booming city's main drag. The proposed building, set directly across from the famed Ryman Auditorium, will also be home to the new, National Museum of African American Music, opening this year on the first floor.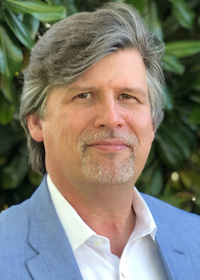 Sean KingHere, King offers his tips on how to design a restaurant without a menu.
Look at the utilities first
Any time higher volumes are expected, less is definitely not more. "You have to have what I call an expansion plan for power because it's much harder to add more electrical after the fact," says King. He chose mostly gas cooking equipment for this project but still ensured there was room for potential electrical upgrades in the future.
Pick the right hood and exhaust system
This is especially important when designing foodservice spaces in high rises. "Engineers want the ability to choose between rooftop or side exhaust, but urban areas can have very strict codes around grease exhaust," says King.
To prevent having to install a less-than-aesthetically-pleasing side exhaust, King specified infrared technology that turns grease into a nontoxic white-hued powder before leaving a building. He also specified multilayered baffles to slow down the air flow, so that air exhaust does not blow into pedestrians' faces on the sidewalk. This technology is becoming more popular in older buildings that might have previous grease buildup in the vents, which can be harder to clean.
Go for plug and play
King installed a utility distribution system (UDS) to allow an incoming chef to switch out equipment or move it around as preferred. "These systems might have been a little gimmicky in the past, but these days, they are totally worth it," he says. That way, small modifications can also be made right from the box, and if the chef wants to add a combi oven, the waterline is readily available.
Assume the menu will be protein-centric
Although more people choose to eat plant-based meals these days, big-ticket, revenue-driving restaurants tend to focus on steaks, seafood and other proteins. Knowing this, and armed with the utility distribution center, King sought out the best protein-cooking equipment he could find, including steak broilers, refrigerated drawers for holding meat and chicken, large range with charboilers as well as French tops and pressure cooker fryer for rapid, high-volume cooking. "With this setup, the chef can change out any of the equipment, but it's easier to remove pieces than to introduce them after-the-fact," King says.
Set up a mirrored expo line
This tip came courtesy of friend and Chef Jake Reed from Huntsville, Ala., whom King consulted before designing the semi-exposed kitchen for high-volume, all-day production. Extra plating space is crucial in chef-driven restaurants, where chefs can often be seen adding finishing touches to plates before sending them out. By having a mirrored expo station — meaning one large plating station with identical equipment and supplies on each side — the chef can decide to keep both open during higher volume service times, or close one side down during brunch or less peak hours. In this case, on both sides, King added undercounter warming drawers and shelves for plates as well as raised rail refrigeration for garnishes and interchangeable hot-or-cold wells and a few heat lamps for short-term food holding. A junction box in the center supplies power to both sides should the chef decide to add a small induction burner or other small electrical appliance on either side.
Make the bar front and center.
The bar is often where the money is at and that's certainly the case in Nashville. Knowing this, King went all out with the oval-shaped design in terms of aesthetics, but more importantly, for function and speed. There are multiple sinks, 16 taps, a blender station, three cocktail stations and everything a bartender might need to whip up drinks on the fly. The bar, which sits at the front and center of the space, has 200 seats for a 50/50 bar revenue and dining room assumed split.
Designing without a chef or menu might seem like an impossible task, but with these few tips in mind, it doesn't have to be. Don't be surprised to see more projects like this in the future, especially in booming urban areas.