Brooklyn Dumpling Shop hired Hilary Street as director of operations for North America. Street comes to Brooklyn Dumpling Shop from Dos Tacos Taqueria, where she served as vice president of operations for the quick-serve Mexican concept.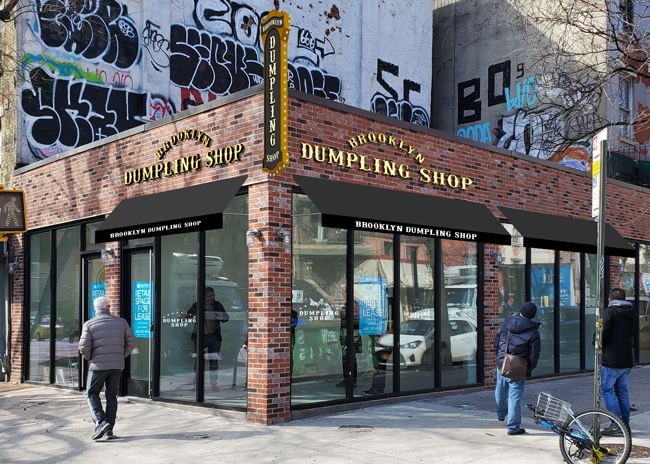 Brooklyn dumpling shop exterior, rendering courtesy of Oscar MartinezOverall, Street has more than 25 years of restaurant industry experience.
A 24-hour automat concept, Brooklyn Dumpling Shop has multiunit franchise deals in place for Connecticut and New Jersey.