Thanks to a global licensing partnership between the two companies, Welbilt will manufacture and distribute Apex Supply Chain Technologies' line of food order pickup lockers. Apex's Flow-Thru 10,000 will go to market under Welbilt's Merco line of foodservice equipment.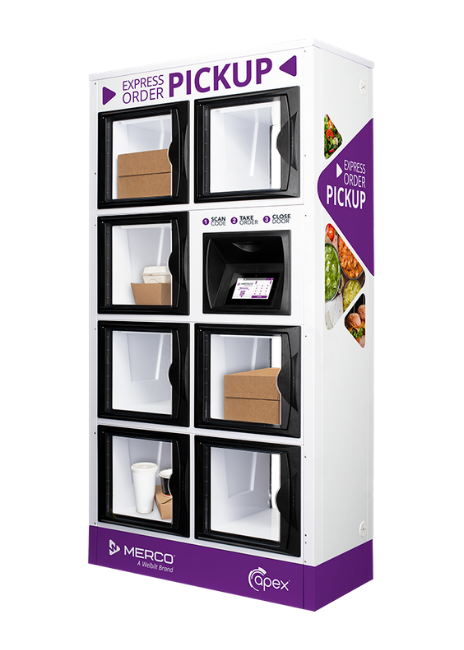 The Apex line of self-serve order pickup solutions help foodservice operators provide consumers with contactless food pickup. Apex's cloud platform handles millions of transactions daily, per the maker, while offering restaurants the opportunity to access data insights to potentially operate more efficiently across multiple locations.
"Partnering with Apex gives us new ways to respond to changing demands brought on by the long-term trends towards takeout and delivery, which have accelerated during the pandemic," says Bill Johnson, Welbilt's president and CEO.