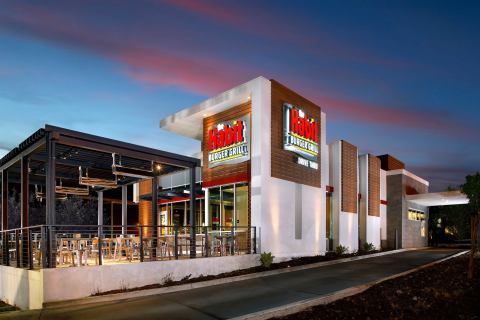 In a move that emphasizes the importance of digital transformation of restaurants and the continued importance of the industry's fast-casual segment, Yum! Brands has reached an agreement to acquire The Habit Restaurants, operator of the fast-casual burger chain The Habit Burger Grill. The deal, valued at approximately $375 million, remains subject to customary closing conditions and is expected to wrap up sometime during the second quarter of 2020.
Founded in California in 1969, The Habit Burger Grill operates nearly 300 company-owned and franchised restaurants across the U.S. and China. The Habit Burger Grill locations feature contemporary restaurant design that include open kitchens, outdoor patios and interiors enhanced with natural light, polished stone and hardwood accents. The past couple of years, The Habit Burger Grill sought to enhance the customer experience through delivery partnerships and by introducing online ordering, a mobile app, restaurant kiosks, drive-thrus and technology-centric solutions to deliver excellent store operations. The chain's menu includes a variety of made-to-order items that staff cook over an open flame.
From fiscal year 2009 to 2018, The Habit Burger Grill grew its company-operated restaurant average unit volumes from approximately $1.2 million to $1.9 million, respectively, per a release announcing the deal.
Following the closing of the transaction, The Habit Burger Grill will remain based in Irvine, Calif., and Russell Bendel, the company's president and chief executive officer, will continue to manage the chain.