Smart Care Equipment Solutions' run of acquisitions continues with the purchase of Turbo Technicians, a Texas-based service agent specializing the repair and maintenance of speed ovens.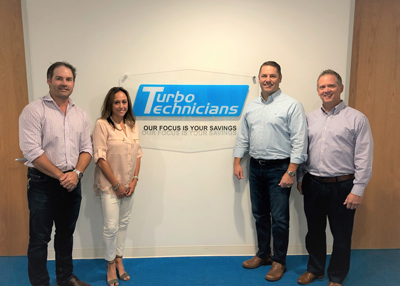 Photo Provided by Smart Care Equipment SolutionsTurbo Technicians provides rapid cook oven repair and maintenance to several large coffee chains across the country and is building service capabilities for coffee equipment to diversify and complement the company's current capabilities.
Turbo Technicians was originally the service organization of Turbo Chef. Following Middleby Marshall's acquisition of Turbo Chef, the service business was divested in 2007. Cody Newport, who started as a technician, remained with the business. And in 2017 Newport and his wife, Julie, purchased the business in early 2017. They will remain with the company,
This marks SmartCare's fourth acquisition of a service company in the past 15 months. Among the more recent deals was Smart Care's acquisition of Mid-South Maintenance in February 2019. To help better manage the onboarding of newly acquired companies, in October Smart Care transitioned Justin Verke to vice president of transformation from vice president of service, with a focus on operational integration and process implementation.