Perlick, a Milwaukee-based manufacturer of bar and beverage refrigeration equipment and systems, announced six personnel moves, including the appointment of George Nelson as chief operations officer.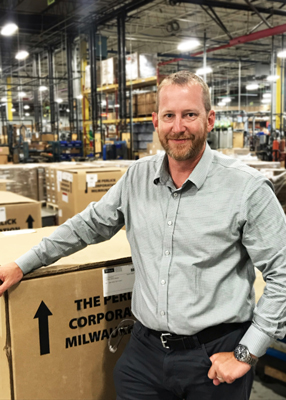 George NelsonOther moves include:
Mark McCleary was appointed vice president of marketing. McCleary comes to Perlick from Beko-Americas, where he served as vice president of marketing. His resume, which spans more than 20 years, also includes senior marketing leadership roles with Direct Supply, Manpower Group, Brunswick Corporation, S. C. Johnson and Nabisco.
Nick Siler was appointed vice president – engineering. In leading Perlick's engineering department, Siler will increase the focus on innovation, product development and new technology, per a company release.
Lindsey Linder was named vice president of human resources. Prior to coming to Perlick, Linder was chief human resource officer at ASQ. Her background also includes positions at Rexnord and Broan-NuTone.
Josh Jarvis was hired to serve as customer service manager. He comes to Perlick after having spent the past 11 years at Eventbrite.
Heather Shannon was named senior brand marketing manager. Shannon comes to Perlick after having worked with Cramer-Krasselt and Bader Rudder, both are public relations, marketing and advertising agencies. She was also a reporter and an anchor at TMJ4 for more than six years. In her new role, Shannon will drive Perlick's marketing activities for the company's commercial and residential divisions.