Doughnut chain Krispy Kreme introduced a new design with the opening of its latest Chicago-area location. The fourth of eight planned Krispy Kreme locations in the Chicagoland market, this unit operates from the world-famous Chicago Loop as part of a pedway in Block 37, a central shopping, dining and entertainment area with ample access to public transportation.
The shop, operated by franchisee Chicagoland Restaurants, serves the chain's signature Original Glazed doughnuts, assorted doughnut varieties and frozen beverages, along with store-wide limited time offers. Online ordering and delivery is also be available via KrispyKreme.com, Grubhub and Uber Eats.
Photos courtesy of Timothy Hiatt Photography
Key design elements of the new location include a jewelry case-style display of doughnuts, a refrigerated display case stocked with cold grab and go beverages and signage that pays homage to the chain's iconic glazed doughnuts.
In addition, the restaurant features a small area where guests can stop to enjoy their food.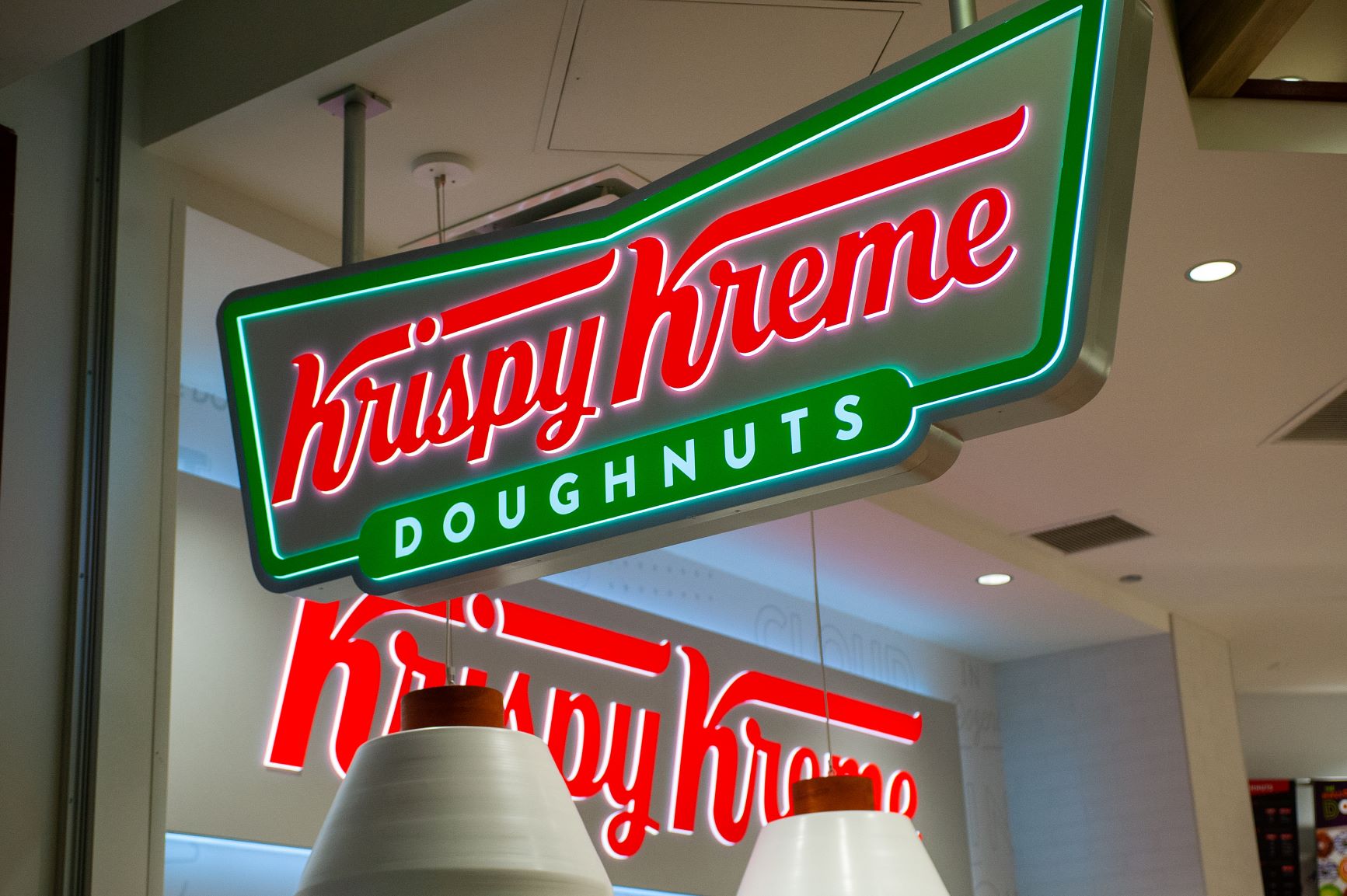 Finally, the exterior windows prominently feature the Krispy Kreme logo to build awareness and attract consumers and tourists that use Chicago's public transportation system.
The debut of this location comes a few months after Krispy Kreme took the wraps off its first store redesign in more than a decade.