Winston Shelton, founder of foodservice equipment manufacturer Winston Industries, passed away on April 15, 2019. He was 96 years old.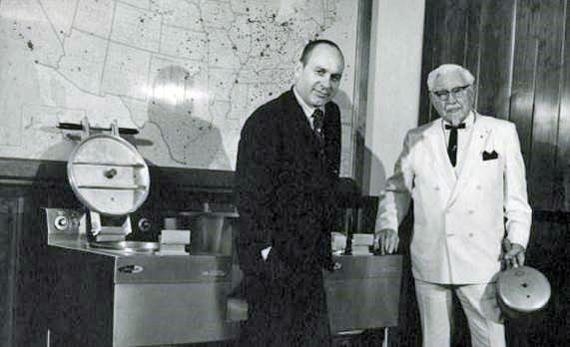 Shelton's inventions included restaurant equipment such as the Collectramatic, a pressure fryer he designed at the request of Col. Harland Sanders for Kentucky Fried Chicken, and CVap, a precision vapor-heated oven cabinet, per a company release. Winston Industries continues to produce both equipment lines. Shelton also co-authored dozens of patents for mechanisms created for clothes washers and dryers when in service as an engineer for nearly two decades at General Electric.
Born in 1922 to parents Naaman and Opal Dell Shelton, he grew up in mountainous, rural West Virginia. Shelton's parents opened a restaurant and automobile service station at a busy highway crossroads. While in college studying to be an attorney, Shelton was drafted by the U.S. Army for service in World War II. As part of his 1943 appointment, Shelton and dozens of other privates were ordered off a military-camp-bound train and eventually became electrical engineers at Princeton University. Over an 18-month stretch, Shelton and 1,200 other men worked on 4-year degrees while making calculations used for the development of radio-relay systems, per a release. Only 25 of the original group endured the course load to the end. Failing ensured a deployment to the European front.
Once out of the service Shelton accepted a test engineer's position in General Electric's Home Laundry Department in Bridgeport, Conn. His successes there earned him a promotion and a move to Louisville, where Shelton continued in Laundry at Appliance Park in 1952. Fifteen years would pass before he met Col. Sanders, who sought improvements on a batch pressure-fryer that would reduce cooking times in KFC stores. This led to the development of the Collectramatic fryer and the founding of Winston Industries. In 1980, Winston Industries developed the CVap.
Shelton is survived by daughters Valerie Shelton and Laura Shelton, and son David Shelton; wife Joyce Fullerton Shelton; grandchildren Laura Saleem, Nicholas Reisser, Sarah Reisser, Carrie Hall, Dennis Hall, Jonathan Hall, David Shelton II, Christopher Shelton, Jacob Shelton and Carah Shelton. He was preceded in death by wife Hazel "Dolly" Shelton.
Announcements of a memorial arrangements are forthcoming.