Stiff competition. The need to raise revenues while lowering expenses. Provide quality, customizable menus. Integrate technology. Meet customer demands for speed of service. Healthcare foodservice has a list of challenges that measures a mile long and then some.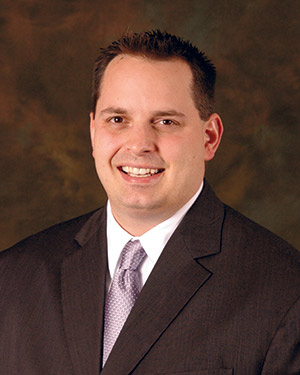 Dan Henroid, MS, RD, UCSF HealthIn a sweeping interview, Dan Henroid, MS, RD, director, Nutrition and Food Services, and sustainability officer, UCSF Health, San Francisco, addresses all of these issues and more as he looks at the state of healthcare foodservice.
FE&S: What trends are shaping today's healthcare foodservice landscape?
DH: The trends reflect amenity-centered care like those offered in hotels. This trend reflects a desire to better meet customer expectations, particularly the younger generations. Foodservice and other services such as gift shops are amenities, and people have to get to us. This is particularly important when we have competition across the street ... we want to bring people in and don't want them to leave.
FE&S: Given the importance of these amenities, it seems patient meals, while still important, may be a shrinking part of your product mix.
DH: Retail services account for slightly less than 90 percent of our meal volume, which is very high compared to other healthcare foodservice departments. We will continue to see high retail meal volumes as we decrease patient census and move more into serving outpatients and satellite operations outside the main hospitals. The retail program features a restaurant-style scramble system. We try to align the restaurant food concepts with patient menus as well.
FE&S: Any other nontraditional aspects of healthcare foodservice doing well?
DH: Catering continues to be big for us. We compete with outside catering services and offer competitive pricing even though my labor cost is phenomenally higher than the competition. Even so, we have a profitable catering operation despite these challenges.
In waiting areas and lounges, we have 5 and soon-to-be 11 vending-style commercial refrigerators that provide fresh food for customers. People swipe their credit cards into a computerized device that sits on the refrigerator's glass door. After opening the glass door they can examine the food. When they swipe their credit cards, they take the food out, close the door and their credit card is charged. We are investing in kiosk ordering within our cafes and considering waiting rooms. Mobile ordering for pre-ordering and payment is likely right after this project.
FE&S: Is there a place for customer-facing technologies, such as app ordering, in providing meal service to patients?
DH: We think bringing your own device (BYOD) to patient ordering has lots of potential. You bring in your own phone and make meal selections on your phone. At least one software company has developed such an app and several others are considering developing it.
If our team doesn't have to spend time getting people's meal selections, we can reduce the cost of the call center. Our bedside meal ordering solution saved 2.5 FTEs [full-time equivalents] when we added a second medical center. This is big money here where labor costs are so high. Our labor costs are typically $100,000 per FTE [wages and benefits] to take meal selections from patients.
FE&S: In addition to using their devices to order food, today's consumers use them to critique their experience. How are you addressing this?
DH: We're trying to find ways to do more creative service recovery during their stay. We're working on a Yelp-like rating system for patient dining. Patients will rate their meals with one to five stars. We want to visit the patients quickly after they notify us and provide fast service recovery. We're also building rapid deployment systems to help reduce the number of times patients press the nurse call light.
On our bedside system, customers push a button and tell us when they want their tray picked up. We know the time and date and patient room number, and this information is routed to the person taking care of the floor via text message.
We also implemented a feature for helping patients with tasks such as ordering their food. Maybe they are on a special diet or just need to know how to order a patient meal. If you haven't been in the hospital, how do you know how to order? This service request allows someone to ask for help without having to go through their nurse.
FE&S: Room service remains a popular way to provide patient meals. Why is this? Does it reduce costs?
DH: Room service is more expensive for patient foodservice. There has been no comprehensive, cross-sectional published study showing that on-demand dining is more cost effective than other dining systems considering labor, food, and supplies. The results would be very nuanced on hospital size, so a cross-sectional study is needed. The main reason people go to on-demand dining isn't about saving money. It is about providing a better patient experience. We originally did our transition to on-demand dining in phases rather than all at once. We dropped 30 percent food and supply costs for each phase and added 1.5 FTEs for a 450-bed hospital.
The phenomenally high cost of labor, particularly in our market, makes implementing these models challenging. How can we save costs and provide an on-demand flexible model? We haven't figured this out.
In our organization, we're often asked to take a budget adjustment considering only labor. We're trying to peel back and see if we can we realize cost savings on each part of the overall system, including acquiring meal selections, assembling meals, delivering meals and cost of retrieval. We've had some success with the selection/acquisition part because of the bedside meal ordering system we have. Not every organization will make that type of commitment to those types of systems.
Benchmarking and meaningful key performance indicators keep us on track to show our program is as good or better than industry standards. Our strategy is to grow retail food and catering to help better support the investment in the patient dining program.
FE&S: Outside of labor, two of the biggest challenges all foodservice operators face are menu transparency and speed of service. How does this translate to a healthcare setting?
DH: We are looking at the size of the menu and the speed of preparation; balancing the size with freshness and health that people are looking for.
People will want to know more about their food. Improved patient ordering solutions will facilitate helping people to know about ingredients and allergens in the menu items. No one is doing this now. Our bedside solutions have nutritional information but not ingredients and allergens. It's about making everything transparent for the patients.
FE&S: Describe some of the next steps in the evolution of healthcare foodservice.
DH: We'll see more kitchenettes that are conducive to cooking and serving food closer to the patient. This model may help expedite meal service without having to do traditional on-demand dining. The Ohio State University Wexner Medical Center's hostess centers are good examples.
Retail cafes will offer food without using large hoods. They will occupy small footprints, between 500 square feet to 1,000 square feet, and will keep longer hours.
Hospitals will develop mobile teaching kitchens to take information to the public, including farmers' markets. There are a few out there already, but more people will be looking for versatile food trucks to be a mobile kitchen, help them with a special event, or provide meal service to an off-site location.
We will have data analytics to know more about what's happening in operations in real time or near time. We are already having success with business intelligence tools to analyze our retail sales data. All core information systems must be integrated and talk to each other. We need more creative ways to more rapidly synthesize data to make operational decisions. I will fire up my computer and see everything about what's happening right now and what happened yesterday for everything we bought and sold. We'll have census data as well. Everything will be integrated. We'll know our compliance spend with our group purchasing organizations (GPOs) and how much we spend for sustainable food and supplies. We have much of this information, but we see it in a rear-view mirror. It also takes a considerable amount of effort to analyze this information. This new system will be in the moment.