Three of the industry's leading trade associations — Commercial Food Equipment Service Association (CFESA), Food Equipment Distributors Association (FEDA) and the North American Association of Food Equipment Manufacturers (NAFEM) — brought their members together for a five-day conference in March. Dubbed the E&S Summit, the event featured forward-thinking general session speakers, panel discussions and more. And to spark conversation among the constituencies from the participating groups, each day included a series of spirited and well-attended roundtable discussions. Here's a quick photo recap of the event which took place in Palm Springs, Calif.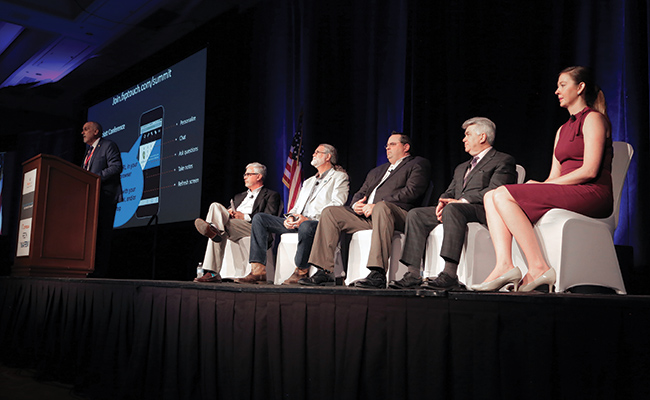 The first day of the E&S Summit featured an operator panel that included (from left) moderator Warren Solochek of The NPD Group, Mark Freeman of Microsoft, Dan Henroid of the UCSF Health, Timothy Ditzler of Villanova and Alicia Mowder of Sonic Drive-In.
Renowned television personality Mike Rowe delivered the closing general session presentation at the E&S Summit.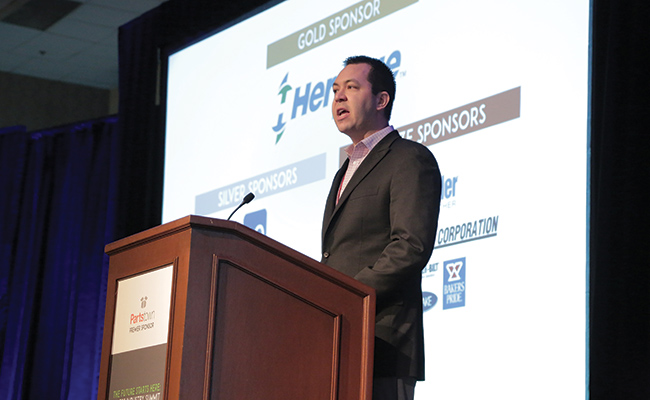 Steve Spittle of Pitco addresses the attendees of the E&S Summit.
The E&S Summit featured a series of roundtable discussions that allowed foodservice professionals from different segments to share thoughts and ideas related to common industry issues.
Representatives from CFESA, FCSI-The Americas, FEDA, MAFSI and NAFEM get together to pay homage to outgoing FEDA Executive Vice President Ray Herrick. Known for his trademark bow tie, the group added some color to the conversation. Seen here from left: Gary Potvin of Pine Tree Food Equipment, Joe Schmitt of Rapids Foodservice, Wade Koehler of FCSI-The Americas, Kevin Fink of Master-Bilt and Nor-Lake and Chris Jeens of W.D. Colledge Co. Ltd.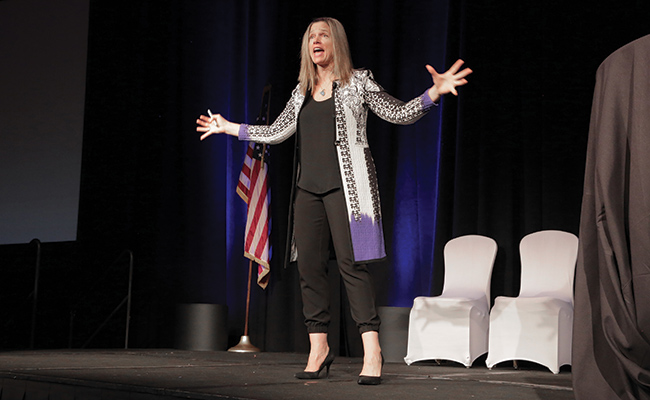 Polly LaBarre, founding member, Fast Company and editorial director, MIX, delivered an energetic general session presentation during the E&S Summit.
Day two at the E&S Summit featured a second panel discussion with panelists (left) Polly LaBarre, founding member, Fast
FEDA member Drew O'Quinn of Thompson & Little prepares to address the crowd at the E&S Summit.
Jeremy Gutsche delivered am enthusiastic and thought-provoking opening general session presentation at the E&S Summit.