APG Cash Drawer named Nigel Ball as its vice president of sales, North America. He will oversee all functions of the manufacturer's cash management solutions in North America.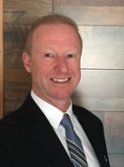 Nigel Ball
Ball's previous experience spans a breadth of roles in the point-of-sale industry.
APG Cash Drawer is based in Kenosha, Wis.