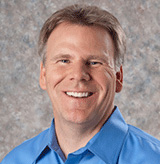 John CywinskiJohn Cywinski was named president of Applebee's Neighborhood Grill & Bar, which like IHOP, is owned by DineEquity Inc. This marks a return to the brand for Cywinski, who served as chief marketing officer of Applebee's from 2001-2006.
Most recently Cywinski held an executive level position at Brinker International, parent company of Chili's Grill & Bar and Maggiano's Little Italy.
DineEquity announced leadership transition plans in February, following the resignation of Julia Stewart, who had served as the company's chairman and CEO, as well as interim president of Applebee's.