Once characterized only as uber rich, spicy buffet food that can challenge the stomach, American diners are taking a second look at Indian cuisine as top chefs, restaurateurs and fast-casual entrepreneurs across the country aim to reintroduce and reinvent authentic dishes in lighter, creative ways with enhanced branding and better design.
Concept Close-ups
Here's a look at some fast-casual Indian restaurants bringing a lighter, modern take on the cuisine to the masses. Consumers' preference for bolder, ethnic flavors tends to favor these concepts.
This fast casual allows customers to choose their base, from feast plates with sides, dal and salad to saffron rice bowls with biryani sauce, pickled onions and fenugreek leaves to kati rolls with paratha bread filled with sauteed proteins and tandoor spices spread with mint chutney, thinly sliced onion and coriander. The dosa uses a rice and lentil crepe filled with tawa masala spices, coconut and coriander pestos and coconut chutney.
Biju Thomas has grown his restaurant concept focused on fresh and healthy South Indian cuisine to three locations — outfitted in bright colors and clean woods — in the Denver area. Customers start with bowls of basmati rice with spiced lentils and can customize them to include different proteins and vegetables, or guests can choose from a list of signature items like coconut curry chicken with biryani with spiced lentils, sauteed cabbage, herb yogurt and a cilantro-mint chutney with crushed papadam; an extra hot vindaloo chicken
bowl with lemon, ginger and hot spices; and masala spice-braised beef with garlic, ginger, potatoes, yogurt and ground coconut samandhi. Thomas plans to expand with additional locations in Colorado, California, Washington state, and Texas.
Akash Kapoor started this chain as a food truck in 2009 with its popular tikka masala burrito, but the chain has morphed into a fine-casual concept to include five trucks and four brick-and-mortar locations around the San Francisco Bay Area with goals to expand to hundreds of units across the country. The expanded menu includes Indian twists on Mexican-style burritos, fries, quesadillas, and tacos using Halal-certified chicken, beef and lamb, cage-free eggs, and farm fresh, locally sourced produce. Classic Indian street food items include Pav Bhaji, a Mumbai street Bhaji mash of potatoes and vegetables and Thali plates with kitschy names like The American Punjabi – aloo gobi, chana masala and butter paneer or chicken.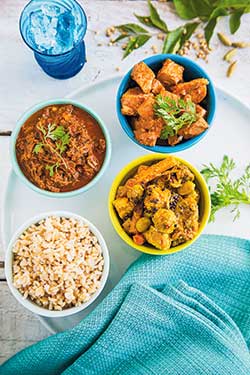 Last October founder Hasnain Zaidi and new CEO Jeremy Morgan, formerly of Smashburger, changed this Palo Alto, Calif., chain's name to Tava Kitchen from Tava Indian. In doing so, they expanded the menu to include dishes inspired by the flavors of the Asia-Pacific, such as Pakistan, Burma, Nepal and Malaysia in addition to its core lineup of Indian dishes. The changes started with the Almeda, Calif., location, boosted by a $4.5 million bump in equity funding. Guests can customize their meal by starting with a base, such as fresh-pressed roti bread, rice or noodles, topped with proteins like chicken tikka, sauteed sweet shrimp, spicy shredded beef rendang, yellow curry chicken, paneer tikka, coconut curry tofu or braised lamb meatballs and finish off with garnishes and chutneys.
---
Trend of the Year:
Modern takes on lesser-known cuisines such as Modern Indian.
Source: Andrew Freeman & Co.
---
Other Modern Indian Restaurants
Tumeric: The Superfood Spice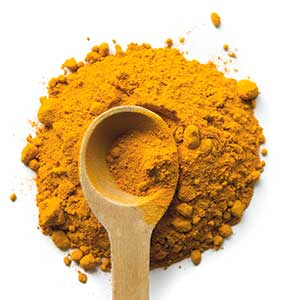 The age-old spice Tumeric, known for its warm, sharp taste and bright, golden color, has been rediscovered by health professionals and nutrition buffs in the past year as consumers look to its immunity-boosting, cholesterol-reducing and diabetes-controlling properties. Often found in teas meant to fight colds, it's also become a go-to ingredient for cleansing smoothies when paired with carrots and beets. Tumeric is an important element of curry spice that also combines chiles, tamarind, lemongrass, ginger, coriander, cinnamon and other herbs and spices.