As part of its expansion plans to open 2,000 new restaurants by 2022, Taco Bell plans to test 4 new restaurant designs.
"While all four restaurant designs each have a different contextual personality, they all share a commonality in expressing Taco Bell's brand like never before," stated Marisa Thalberg, Chief Marketing Officer at Taco Bell Corp. "From the open kitchen that showcases our freshly prepared foods to the community tables designed for friends to hang out, each of these formats fosters a modern, unique experience."
The four designs will make their debut in California's Orange County this summer through existing restaurant remodels. The quick-serve Mexican chain will launch a broader roll-out later in the year, which includes plans to expand in urban locations with its Taco Bell Cantina concept.
Here is a quick overview of the four new designs:
Heritage: This design represents a modern interpretation of Taco Bell's original Mission Revival-style, characterized by warm white walls with classic materials in the tile and heavy timbers.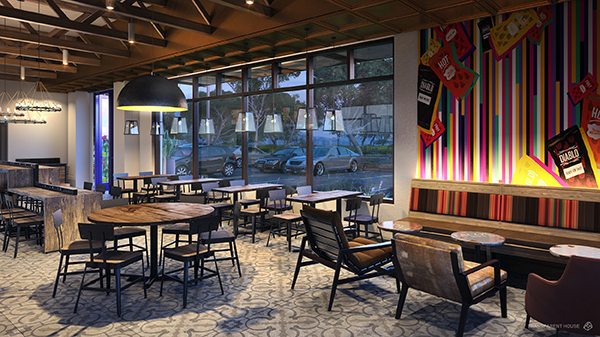 Modern Explorer: This rustic modern style is a refined version of the brand's Cantina Explorer restaurants and is suitable for suburban or rural environments. The design reinforces Taco Bell's commitment to "the best ingredients, authenticity and transparency of materials and dining preparation."
California Sol: Inspired by Taco Bell's California roots and the California lifestyle, this design blurs the lines between indoor and outdoor. It's a celebration of dining al fresco and embraces a laid-back beachy feel both inside and out, according to a release announcing the new designs.
Urban Edge: This design represents an eclectic mix of international and street style done the Taco Bell way. This style is inspired by timeless design married with cutting-edge elements of the urban environment.