Ice cream is still cool. House-made and artisan ice cream made the No. 10 spot overall and the No. 1 spot for desserts on the National Restaurant Association's 2016 What's Hot chef survey. Here's a look at some innovative ice cream brands as well as creative flavors developed by chefs around the country.
Concept Closeup: Sloan's Ice Cream
Sloan's Ice CreamAfter years of vacationing at Martha's Vineyard, Sloan Kamenstein fell in love with many of the ice cream shops in the area. Combining his passion for charming architecture and East Coast tradition with years of culinary practice, Kamenstein founded Sloan's Ice Cream. The stores feature bright colors, plush toys and sweet treats beyond Kamenstein's favorite frozen dessert. Sloan's Ice Cream operates eight locations throughout California and Florida and seven more are in development. Each of the flavors at Sloan's Ice Cream consists of a base dairy ice cream mix with pasteurized sugar egg yolks and vanilla extract that's then blended and poured into a batch ice cream machine that makes 8 to 10 gallons of the frozen treat per turn. Staff then place the mix into ice cream boxes, which get sent to a blast freezer set to minus 40 degrees F to freeze overnight.
Concept Closeup: Sub Zero Ice Cream
Founded by former chemist Jerry Hancock and wife Naomi, this franchise has 55 locations throughout the U.S., China and the Middle East. It uses liquid nitrogen to flash-freeze customizable ice cream bases to -321 degrees F in 15 seconds or less, eliminating the need for freezers. The brand offers six bases including classic premium custard, low-fat custard and yogurt, as well as lactose-free, vegan and sugar-free options with a variety of flavor boosters and mix-ins for self-made ice creams. Fun fan-favorite flavors have included lemon poppy seed and PB&J.
Chefs Go House-Made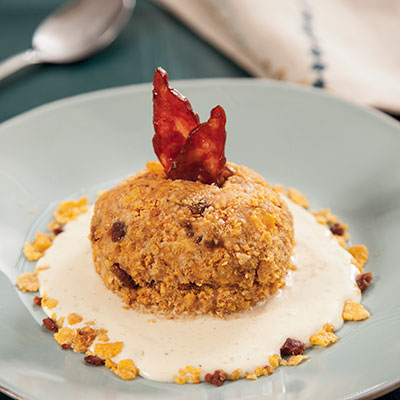 Ulele, Tampa, FloridaMany chefs around the country have ditched distribution to make their own ice cream, gelato and sorbet. This approach allows these culinary pros to put their personal stamp on their sweet treats.