Vulcan veteran to work with Star, Holman and Toastmaster brands.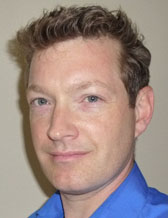 Chris Yungbluth Chris Yungbluth has joined Star Manufacturing's sales team. In his new role as director of sales for the Star Group, Yungbluth is responsible for leading sales initiatives and strategy in the Midwest Region for commercial foodservice brands Star, Holman and Toastmaster.
Prior to joining Star, Yungbluth was with Vulcan Food Equipment Group as sales and marketing manager for the griddle/charbroiler division. Prior to that, he served as senior engineer with Vulcan.