In the movie "The Godfather III," there's an iconic scene where Michael Corleone, after years of trying to make his family business legitimate, bellows in exasperation, "Just when I thought I was out, they pull me back in." I am sure that sentiment was shared by many throughout the foodservice industry in early August when, after months of progress, a surge in COVID-19 cases courtesy of the delta variant threatened to set back the industry.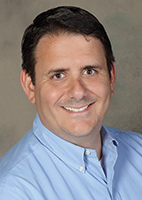 But there's something about this surge that feels different, and the industry is up to meet this latest challenge.
Perhaps it's the simple fact that with roughly 18 months' experience under its belt, the foodservice industry immediately adopted a proactive stance. For example, in the name of guest and staff safety, some restaurants began requiring patrons provide proof of vaccination to be able dine on-premises. In fact, McDonald's amended the company guidance to its restaurants in high-transmission areas to require all customers and staff to wear masks indoors regardless of vaccination status.
At the corporate level, McDonald's pushed back the return to the office for its corporate workforce by a month and is requiring all corporate employees to be vaccinated. McDonald's was the latest high-profile company to take such a stance. Other examples include Amazon and Coca-Cola.
Further, foodservice operators across all segments have become adept at putting customers at ease through daily performances of what many in the industry jokingly refer to as "sanitation theater" (page 48). Prior to the pandemic, foodservice operations were among the most highly scrutinized businesses when it came to cleaning and sanitation protocols. As lockdowns eased, municipalities often required more from foodservice operators in the form of cleaning and sanitation. These steps not only appeased the local health inspectors, they also put guests at ease.
The conversation about safety often focuses on the guest, but over the past year, it's expanded to include the well-being of staff more than was previously the case. For better or worse, people used to applaud the hero story of a person who, despite having a 102 degree F fever, got off their sickbed and dragged themselves into work. Thanks to the pandemic, it's now more readily accepted that this approach does more harm than good. As a result, many operators have taken a long look at their wellness policies and even now remind staff their sick days apply to both physical and mental health.
Of course, safety applies to more than illness. It also applies to kitchen design (page 42). Every kitchen strives to be both effective and efficient, but in order to truly live up to that moniker, the space must be safe and ergonomic. This will put staff in the best position to deliver on a foodservice operation's brand promise.
Without a doubt, the industry continues to face considerable challenges in the form of a virus that won't go away, lingering supply chain issues and a labor crunch that, in all honesty, predates the pandemic. Indeed, when the frustrations start to mount from these pandemic-related or other challenges, I offer this last piece of advice from Michael Corleone: "Never hate your enemies. It only affects your judgment."
Instead, rely on thoughtful hard work and the industry's resourceful nature to continue to find ways to overcome this pandemic and persevere.