Just last month, many businesses started calling their teams back to the office.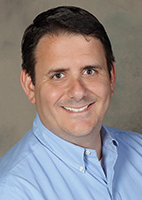 BMO Harris Bank called 2,000 commercial banking staffers back to the office, including roughly 1,000 that work in its downtown Chicago operation. Two other large downtown Chicago employers, JPMorgan Chase and Citadel, will bring most of their workers back to the office soon, too. Between these companies alone, more than 10,000 employees will return to downtown Chicago offices later this summer, per a report in Crain's Chicago Business.
The one part of the BMO Harris announcement that struck me most, though, was the company's attempt to lead by example. In short, BMO Harris feels coming back to the office represents a show of support for reviving downtown areas where local businesses have struggled for much of the past 15 months.
While it is great to see other industries step up to lead by example, the fact remains that the foodservice industry did that long before the pandemic.
For example, sanitation theater is one of the industry's hot terms and represents a trend many contend has staying power. That's because many feel consumers won't return to a foodservice operation unless they believe it's safe, and today sanitation equals safety. The point that's easily missed, though, is that prior to the pandemic foodservice operations were among the cleanest and most regulated businesses with respect to sanitation. Foodservice led by example in this regard for a long time. Now it's a matter of making customers feel as safe as they long have been.
While operators remain acutely aware of this challenge, so too, do foodservice designers (page 36), who continue to embrace the increased focus on sanitation by adding more hand sinks to their designs and specifying equipment and surfaces that are easy to clean and maintain.
Transparency represents another area where the foodservice industry has led by example for years. Open kitchens represent a prominent feature that predate the pandemic. The same applies to flexible, multiuse dining spaces. The kitchen design for these times (page 20) is something that's been part of the industry's natural evolution.
Leading by example has become standard operating procedure for players in all segments of the foodservice industry.