Few would disagree that the current business environment is better than it was a year ago at this time.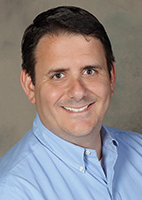 More and more Americans continue to receive vaccines, which will help slow the spread of the coronavirus better than many mitigations done to date. In turn, states continue to loosen restrictions, making it more appealing for consumers to return to restaurants and other aspects of their social lives they've missed for more than a year.
Not coincidentally, as all of this happens, individual foodservice industry segments report significant upticks in business. Many chains tout impressive same-store sales increases on a monthly and quarterly basis. Foodservice designers keep getting busier as projects paused during the pandemic spring back into action. And dealers and manufacturers continue to note steady order increases in response to meeting this demand.
All of the above would indicate a speedy recovery for the foodservice industry. But this is 2021 and we're talking about COVID-19, which means while things seem simple from afar, in reality, resuming life as we know it remains complicated and will take a little more time. For example, throughout the industry, everyone from operators to factories — and all points in between — continues to deal with labor-related challenges as the country figures out how to return to work with the virus lurking in the background.
While it's great that operators continue to enjoy a surge in customer activity, manufacturers, usually through no fault of their own, face significant challenges in the form of sourcing raw materials and component parts. Both dealers and factories alike continue to face many shipping-related issues. As a result, lead times for products remain much longer than anyone would like — and as of this writing show no signs of relenting. You know things are bad when there's a ketchup shortage and it's due, in large part, to the inability to source single-serve packets. Maybe we could solve this one by cleaning out our desk drawers, where I am certain one would find a plethora of ketchup packets from past takeout orders.
These not-so-simple challenges are often beyond the control of any one member of the supply chain and spring up without warning. In fact, I've lost count of how many times dealers and manufacturers compare their daily existence to playing a game of whack-a-mole. Unfortunately, no simple answers exist for these challenges. It will take time and continued patience to weather this storm.
Specifically, dealers will need to amp up the communication with their customers and supply chain partners to manage expectations on both sides. That's one area where Stafford-Smith, the FE&S 2021 Dealer of the Year, excels. The company has a rock-solid reputation for customer relationships and adding value.
From a design and project management perspective, teams will need to add flexibility and creativity into the mix to overcome short-term hurdles in the name of long-term success. Such was the case with the Pavilion Dining Center project at the University of California, Merced, and The Farehouse Market, the winner and runner-up, respectively, of the FE&S 2021 Facility Design Project of the Year competition. In developing these industry-leading designs, both project teams had to work creatively and think outside the box.