Gary Lynd, Kamran and Company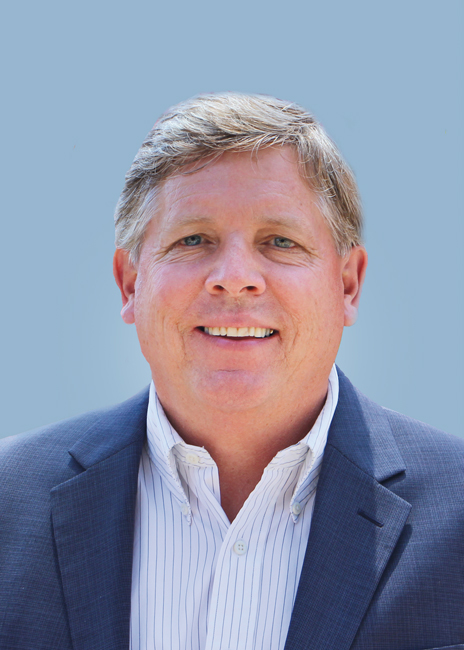 Gary Lynd, Kamran and CompanyGary Lynd's restaurant career started 40-plus years ago when, as a high school student, he took a job washing dishes at a local restaurant called the Refectory, a steak and lobster concept in the San Francisco Bay Area. He eventually moved to Santa Barbara, Calif., and became a partner of a restaurant called Pelican's Wharf, a Texas-based steakhouse. Lynd then helped develop a casual-dining chain called Hudson's Grill that eventually sold to a publicly traded company. About a year later, he purchased a few restaurants back from the public company and ran those units for a few years.
It was during Lynd's time as a restaurateur that he met Kamran Amiri, who at the time owned a bakery. Amiri would eventually open Kamran and Company, a Santa Barbara-based dealership. Lynd came to work for the company three years ago in outside sales when he needed a change. Lynd's client base includes casinos, universities, senior living facilities and restaurants.
Q: Whether it is a lead from a factory or dealing with freight damage, you are known for having great follow-through. Why is this important to you?
A: Being in operations and owning my own business is a key driver for this. I would appreciate it when people would take the time to follow through and understood doing so can help you better run your business. If one of your key pieces of equipment is out of commission, it affects your daily production. Only someone who has worked in that business can truly understand what this means for the operation.
Q: How does your extensive experience in restaurant operations help you better serve your customers?
A: Having worked all positions in a restaurant and having the ability to speak to a specific area in the restaurant, say the bar or the kitchen, is helpful because I know how these areas work. It also helps when working with the clients and, for that matter, the reps.
Q: How do you find the right piece of equipment for the right application for the right price?
A: I learned a valuable lesson recently. I used a buyout for a project, but due to some communication issues, I did not realize the client wanted something custom. You really have to read your client and listen carefully to understand what they want in a specific situation. Ultimately, you do not want to sell yourself short and specify a low-end piece of equipment when they want high-end. And if a piece of equipment is central to the operation's production efforts, you want to make sure to specify something that will be reliable and hold up to the demands of the operation.
Q: In what ways has equipment changed for the better?
A: Where I came from, the equipment package was pretty basic — a flattop, a cook-and-hold oven and a few more items. There are more options available today. Take, for example, a combi oven. Combi ovens were not around when I first started, and they are a good example of how progressive things have become.
Q: After 40 years in the industry, you seem as engaged as ever. What is your secret?
A: Coming from the restaurant industry and working with large, expansive kitchens in universities and casinos is a learning process, and it keeps me engaged. I am excited, too, to see how things evolve with ghost kitchens. We are doing a lot with ghost kitchens, and the idea of multiple operators working out of a central kitchen is intriguing. I love what I am doing.